PiXL Edge
Employers and Universities have said they look for 5 core attributes in standout students: Leadership, Organisation, Initiative, Resilience and Communication.
The PiXL Edge is a framework for schools to develop and accredit in students those personal attributes essential for employability and life. The Edge website is a way of pupils logging their achievements in and out of school under each of the five headings above.
Students will qualify at three levels:
Level 1: PiXL Apprentice
Level 2: PiXL Graduate
Level 3: PiXL Master
At each level there are a variety of approved activities that students can undertake for each of the key attributes, the number of activities that need to be completed varies depending on the level. The activities are rated as level Apprentice, Graduate or Masters according to their duration, the size of the team involved and the number of people exposed to the activity.
Pupil login details will be provided by their Form Tutor – this login is unique to them and can be linked to their Google/Facebook account. Once a week, pupils will be working on their progress and updating their activities. They will also be able to access and edit their account via a mobile PiXL Edge app.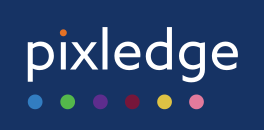 Double Click To Change The Link
Information for Parents
As a College which never stands still and is always looking to improve; we want our pupils to follow our footsteps and strive to be the best they can be. The Edge program will allow them to develop and be accredited for five key attributes essential for employability and life.
This begins in Year 7 when your child will be introduced to The Edge program and will start to log their activities and provide evaluations for each one. We hope this will encourage them to get involved in as many extra-curricular opportunities as possible both in and out of school – some of which they may have never even thought of before now!
There are numerous activities which your child can be accredited for; from something as simple as being a register monitor in form time to organising a small fundraising event in school for charity.
As parents we invite you to be part of their unique journey; encourage your child to talk to you regularly about their progress and achievements with the Edge. As a College we will be rewarding pupils each term for logging the most activities. We will also reward those pupils who show perseverance and true determination to complete activities each term.
We want to ensure that your child leaves our College not only with the best qualifications possible but with a myriad of personal attributes allowing them to stand out from the crowd and achieve their goals. Competition for University places and employment today is ever increasing and together we can help your child embrace this program which will undoubtedly give them the Edge.
If you are unsure about the Edge; how the program runs or have any further questions, please do not hesitate to contact Miss O'Rourke on the following e-mail address: mrsorourke@bthcc.org.uk