Chaplaincy
Our Mission
We are a Catholic family of aspiration, dedicated to all our students excelling spiritually and academically in our school and beyond. We change lives through our culture of high standards and expectations of everyone who learns and works in our school and a belief that achievement is for all.
Chaplaincy
Chaplaincy is at the heart of the BTH family and underpins the spiritual and pastoral life of the college. Our faith and values shape who we are and what we do on a daily basis. Our mission that achievement is for all, is rooted in gospel values and in Christ's message "I have come that they may have life, and have it to the full" John 10:10.
The Chaplaincy at BTH supports the college's Catholic ethos and mission by:
Resourcing and supporting staff in acts of collective worship.

Supporting the college community in engaging in matters of social justice.

Giving all students the opportunity to reflect upon an engage with the Church's liturgical year
Prayer and Worship
Prayer is at the heart of our faith and of our college day. Each morning all students will take part in an act of collective worship either with their form tutor or in assembly with their head of house or member of senior leadership. This gives our college community a strong sense of identity and a chance to reflect on different points in the liturgical calendar and how we can put our faith into action within our college and wider community. Each Thursday the entirety of our form time is dedicated to different forms of prayer and centres on the theme of the week.
Prayer also provides the opportunity to give thanks for what we have and what we receive from each other; before lunch and at the end of the college day students pray the grace before meals and sunset prayer.
Every Friday at 8.15 in the Sixth Form building there is the opportunity for students, staff and members of their families to celebrate the Eucharist together as a college family. This is supported by members of the local clergy from St. Vincent's, St. Hugh of Lincoln and Holy Angels.
House Saints
As part of the college's pastoral structure, students in years 8-10 are organised into 6 house groups named after inspirational Catholic Saints and members of the Church. They are: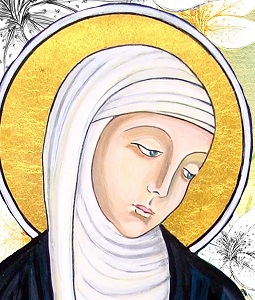 Double Click To Change The Link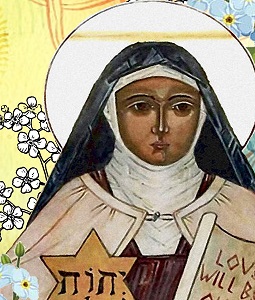 Double Click To Change The Link
During the college year each house group celebrates the feast of their Patron focusing on their life, work and mission, during the feast week will raise money for a charity linked to this. The week ends with a liturgy and breakfast to celebrate.
To further support the pastoral needs of specific year groups, Year 7 and Year 11 remain discreet year groups under the patronage of Blessed Thomas Holford and St. Josephine Bakhita.
Charities
Advent and Lent are times in the Church's calendar when we focus on giving to others in our local and worldwide community who need support. We follow the message of Jesus who asked us to "Love on another as I have loved you".
At Advent as a college community we support local homeless charities such as Cornerstone and Wellspring donating items such as food, toiletries and clothes. At Lent we focus our fundraising on overseas projects such as Laughter Africa who work with street children in Sierra Leone.
Faith in Action Group
All students are invited to join the faith in action group who meet in the prayer room. The faith in action group take a leading role in the
planning and organising of different liturgical and religious events throughout the year and represent the college at diocesan events.
Students in year 11-13 are also invited to take part in Eucharistic minister training and once commissioned can minister holy communion at college masses.
Any member of the college community wishing to know more about either of these groups can find more information from Ms Kirby.