Library
Our Library is a place for all pupils to find a love for books, the library can be used before and after school to study and complete homework and can be used to read quietly at breaks and lunchtimes. Mrs Naughton is always on hand to make sure everyone is looked after.
Our library gives our pupils the opportunity to borrow up to date fiction and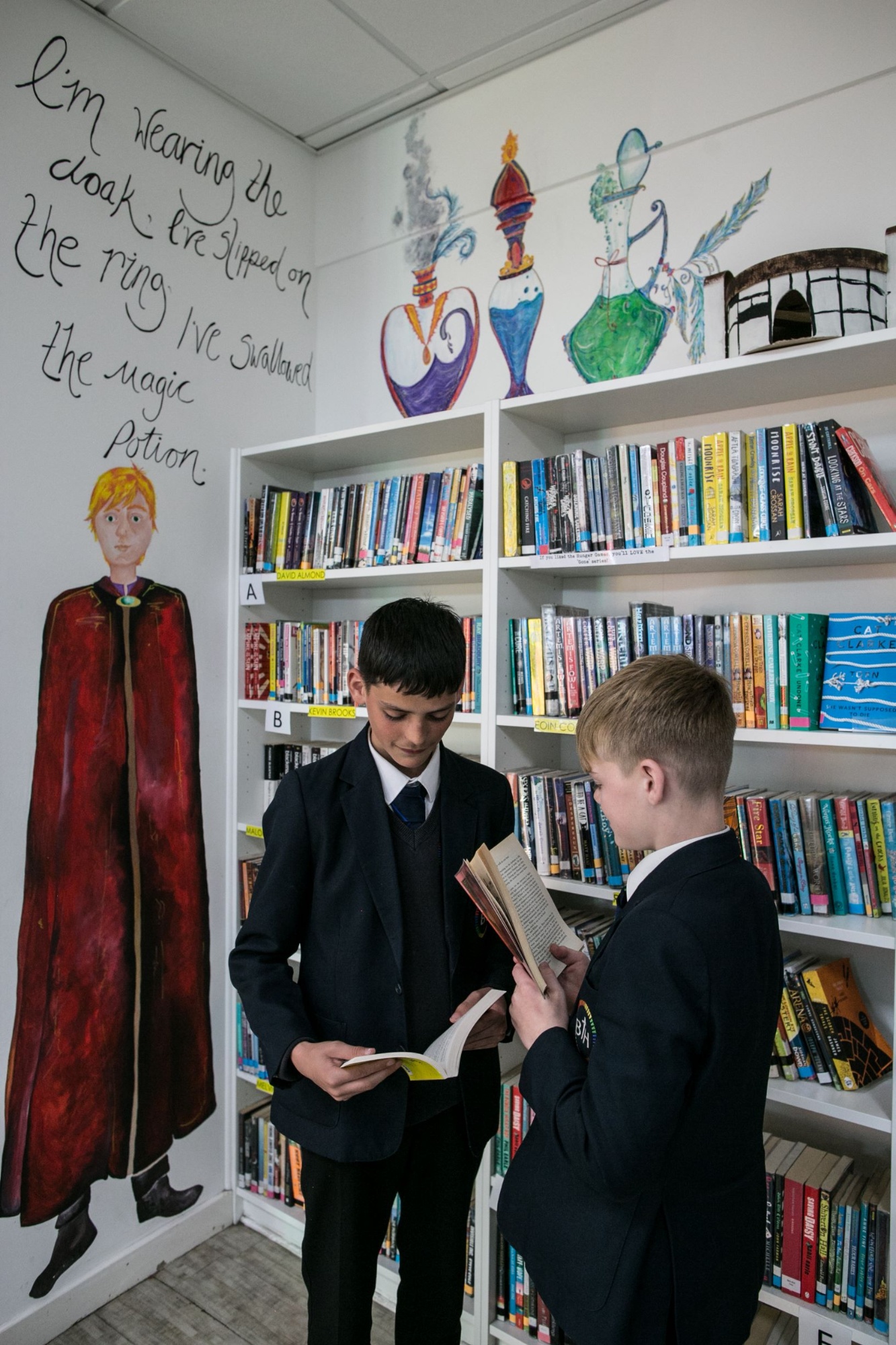 non fiction texts, along with revision guides for all subjects which are available to help with independent study in the library. We also have sample GCSE questions for all subjects for pupils to use for revision.
The Library provides pupils with Laptops which are available to use when working on homework in the library, there is also a Member of staff on hand to help with homework queries.
Mrs Naughton also runs a Stationary shop for pupils to buy a variety of pens, pencils, highlighters etc at competitive prices to ensure all pupils are equipped for their learning.
There is often lots of things to get involved with in the Library, twice a year the Scholastic book fair visits the library for pupils to buy books and raise money for our library to earn rewards. We love to get pupils involved as much as possible in reading so we run competitions during key times of the school year eg. World Book Day, Easter.