Welcome from our Head of Sixth Form
It gives me great pleasure to welcome you to our brand new Sixth Form website. We hope you find the site easy to navigate and filled with all the information you need about our high achieving Sixth Form.
We opened our Sixth Form in September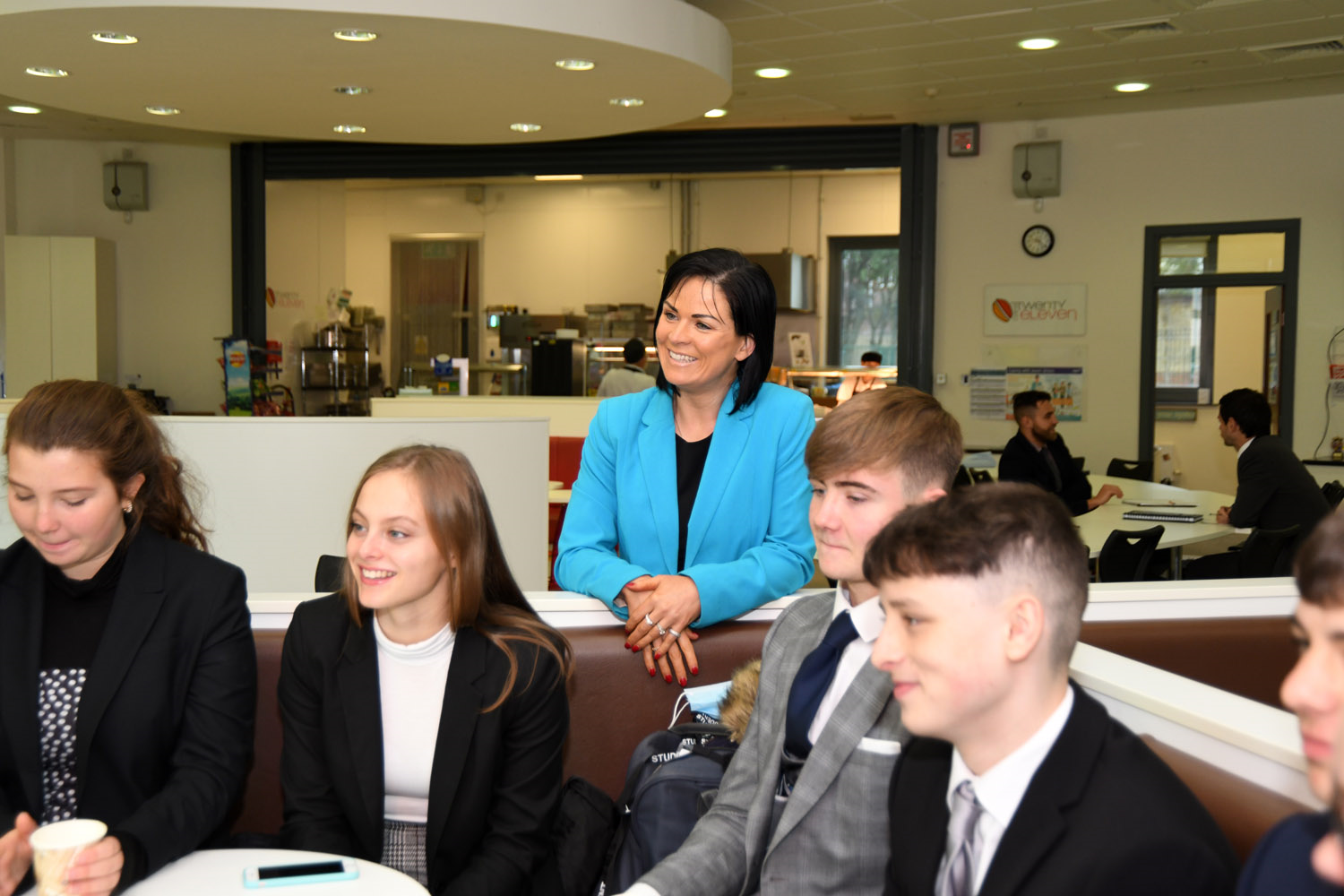 2011 and over the past ten years, we have had the very great privilege of educating almost 1000 students across 25 A Level and vocational subjects. Our students thrive academically, personally and socially through the exceptional teaching and pastoral care they receive during their time with us and long after they leave. This is an exciting place to be! The two years are packed full of new experiences and opportunities and alongside the hard work, there is plenty of time for fun! We firmly believe that once you have been a student at BTHCC Sixth Form, you remain part of our family for life!
The Sixth Form has the best interests of each student at the core of everything we do. We know that a student who feels happy, valued and cared for is more likely to thrive and succeed and we make this a priority in everything we do.
Every year we welcome students from other schools into the Sixth Form and those who have joined us embrace the BTHCC Sixth Form ethos and are supported with the transition into the Sixth Form by staff and students alike.
The mission of our Sixth Form is 'Educating Tomorrow's Leaders' and is clearly evident throughout the Sixth Form, from taking a leading role in lessons to the events taking place in our comprehensive Tutorial Programme. Our strong focus on Leadership qualities gives every student the skills and knowledge to flourish and become the very best version of themselves.
We want our students to love their 2 years in our Sixth Form and leave us exceptionally well qualified, with a strong sense of their future career and with values which enable them to excel in whatever future path they choose. This is a place where we believe there is no 'glass ceiling' and belief in a promising future is instilled in each and every student.
Please enjoy looking at everything our Sixth Form has to offer and please get in touch if you need any further information.
Mrs Catherine Connaughton
Deputy Headteacher
Head of Sixth Form