Our New Build Development
We have recently begun the construction of a brand new building. Our new building will accommodate 14 class rooms and a sports hall which will allow us to introduce lots of new sports for your children to participate in.
This is a very exciting project for our school as our BTHCC family has grown over many years therefore this new build will mean we have more teaching spaces and sporting facilities to accommodate our pupils.
We are very excited to see the building start to take shape with the frame of the building nearly built, our Pupil Leadership team and our Executive Headteacher, Mr Cornally and our Head of School, Mr Fishwick visited the site on Wednesday 10th March to see how the build is coming along. (see photo below)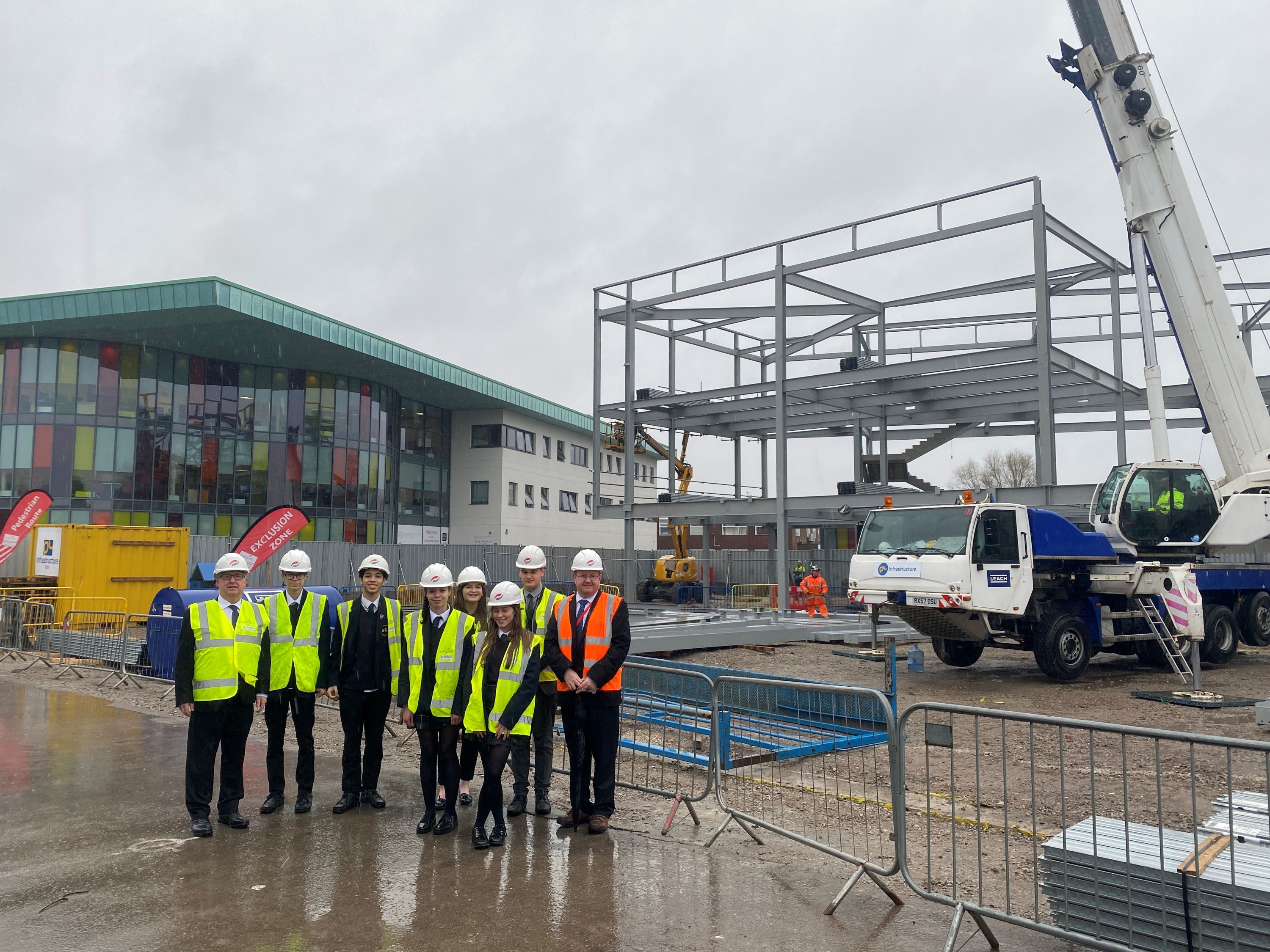 What the new build will look like?