About Blessed Thomas Holford Catholic College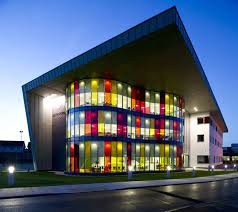 Blessed Thomas Holford Catholic College is an extremely popular, over-subscribed school and continues to be a first choice for Catholic parents in South Manchester. Our school has been judged by Ofsted as an outstanding school on two consecutive occasions and has also been judged outstanding in the recent Diocesan inspection on Religious Education and Catholic life. We aim to live our mission every day to be a Catholic family of aspiration.
We are an 11-18, mixed secondary school situated in Altrincham, on the edge of Manchester and are consistently ranked very highly in local and national measures. The school is a vibrant family community, inclusive and proud of the achievements of all our pupils. Performance tables recognise us as consistently in the top 20% of schools nationally, using the Progress 8 measure. Our average P8 score for the last 3 years is 0.3 which is significantly above average for all schools nationally.
We are very proud of our Sixth Form students who achieve outstanding results and go on to university in large numbers. Last year we had a 100% pass rate with 64% of the grades at A*-B which placed us as one of the highest achieving Sixth Form institutions in the country.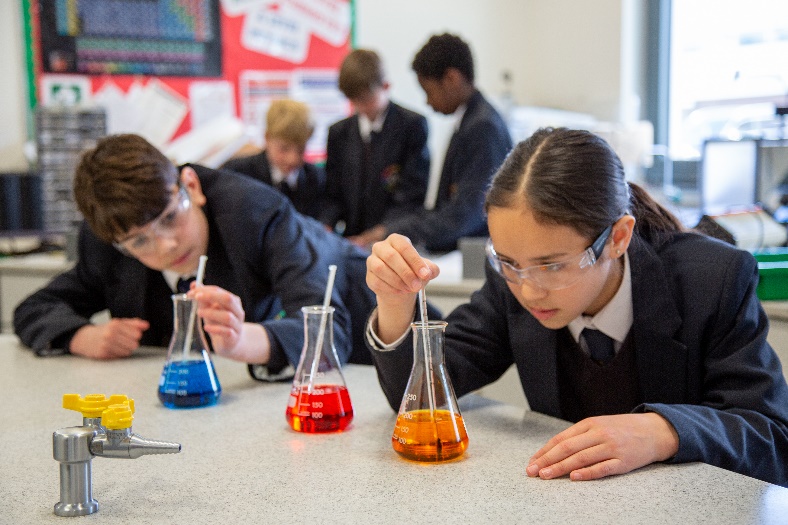 We are passionate and active believers in our school motto – Inspiring People Changing Lives - which encourages us to have the highest aspirations for our children to flourish and grow. In order to continue building on these successes we are looking to appoint an outstanding people who can build on our strong academic and pastoral standards.
We have 1546 pupils on roll, including 185 students in the Sixth Form. We promise you a high achieving environment where outstanding professional standards are expected but also where the rewards are high. Many of our staff have been promoted to leadership posts, including seven people to headship positions. Over the past 19 years the name of Blessed Thomas Holford has become synonymous with quality and high standards of professional development. Additionally, we are a Teaching School currently providing support to a number of schools across the North West.
When visitors come to our school they regularly comment on three things – our distinctive Catholic ethos, how forward thinking we are and how well we focus on the really important aspects of our pupils' education.
Our school motto is Inspiring People Changing Lives. We place a high priority on good examination results and are pleased to see so many of our pupils going on to great universities and successful careers but more importantly acting out the strong Catholic values that we develop across our school.
Prayer and liturgy is an important part of our school and every week we have prayer sessions and Mass in school. In addition, we have six Houses named after prominent saints and these Houses have their own liturgy and assemblies and where pupils can feel part of a smaller House family as well as a bigger school. Our Catholic life is also sustained by our weekly Friday Mass for pupils and parents and our Wednesday Prayer Group.
Our children are very kind and generous and raise funds every year for local and international charities such as Cornerstone, CAFOD and Laughter Africa. Above we impress on children the importance of looking outwards to the world around them and see their place as global citizens. To support them in their personal growth our pupils have an excellent programme which includes the Edge, PSHE and Wellbeing opportunities. As well as other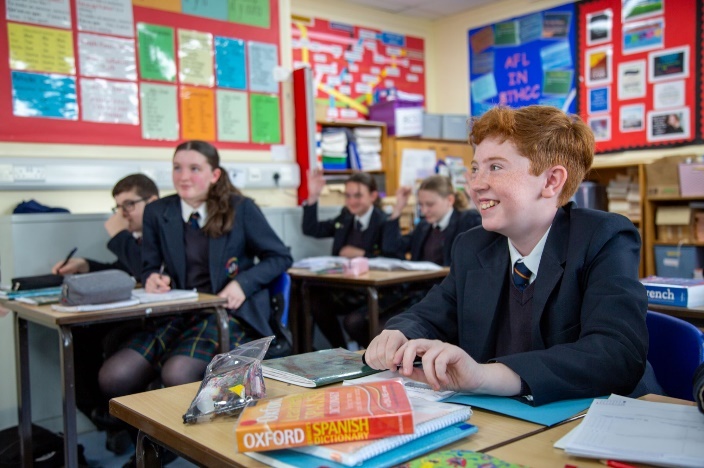 innovations such as Family Dining, Ready to Read and additional languages such as Latin and Italian we have a programme of learning and support events for parents.
Every teaching post is an important one for the future of our school and the successful candidate will be somebody with a high work ethic and unstinting commitment to our children. We want somebody with a strong ambition to develop their own career but above all they want to make a significant and long-lasting impression on the future lives of our pupils.