New Starters- September 2021
Welcome to our New Starters Information Page, we hope you will find everything you need here to make the transition from Primary School to Blessed Thomas Holford Catholic College as easy as possible.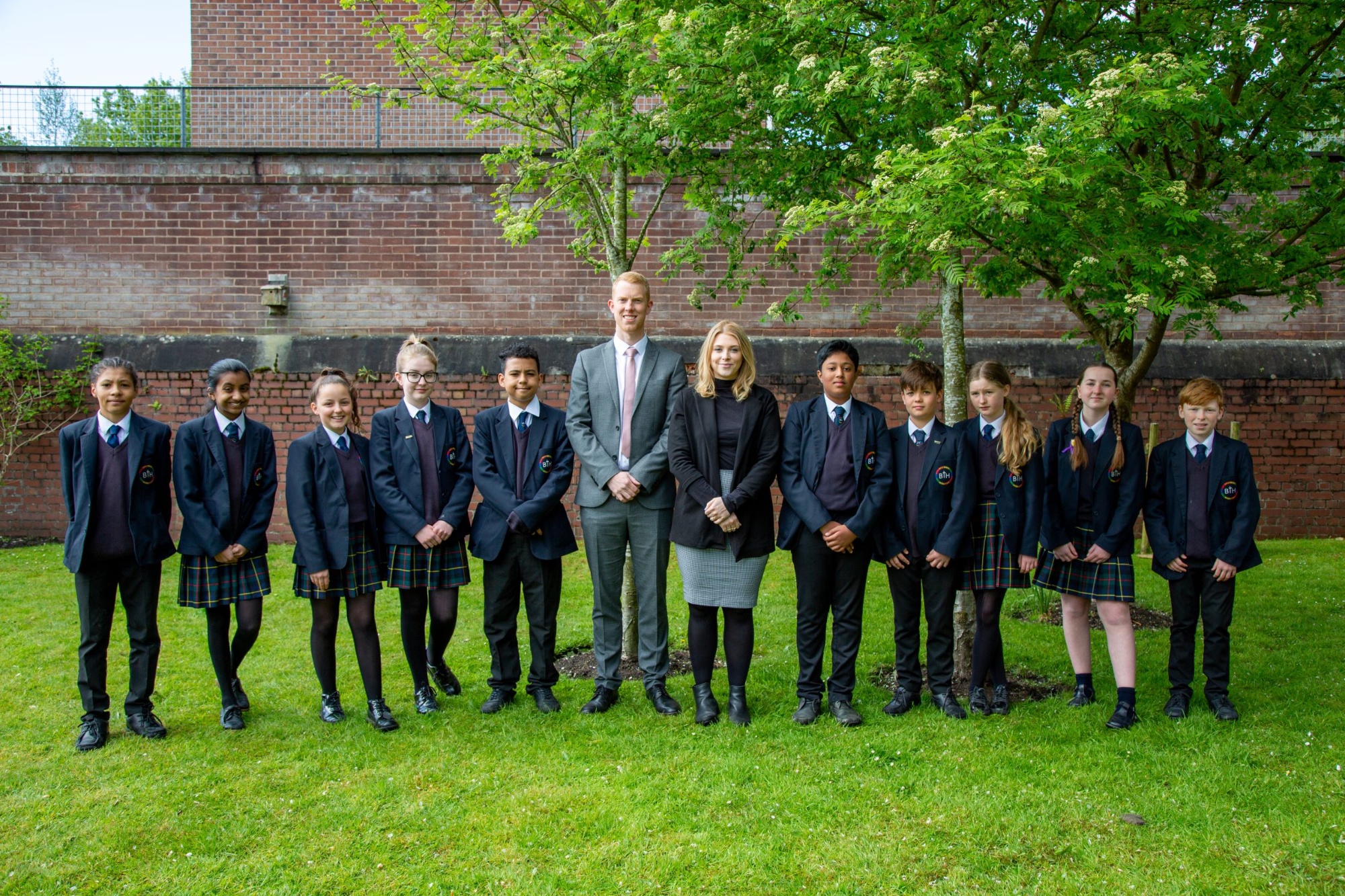 Please watch the videos and read the information below and should y ou have any questions please don't hesitate to get in touch.
Watch our Virtual Tour
Support Blessed Thomas Holford Catholic College
Here at Blessed Thomas Holford we have a team of Ambassadors to run lots of Fundraising initiatives which from Year 7 to Year 13 your child can get involved in! Along with events planned for parents and pupils we have a number of ways parents/ carers and other family members can support Blessed Thomas Holford's fundraising efforts.
Fundraising for the Future is our registered school charity which is set up to help us raise money to invest in new and exciting things around our school to enrich our pupils education and create a fantastic school environment. So far our efforts have allowed us to purchase IT Equipment, PE Equipment and Team Kits along with Musical Instruments and even a Mini Bus!
Lots of our current fundraising is in anticipation of our new build which we are planning to fund lots of new and exciting equipment for both the classrooms and the new state of the art sports facility.
How you can support us and get involved
1) Make your Annual Building Fund Contribution- At the beginning of each academic year, we ask all families to make a voluntary contribution of £30 towards the Diocesan building fund and assist with school development projects. Your £30 donation allows us to work towards continually improving various aspects of our school environment to ensure it is the best for our pupils. You can make this contribution via your Sco-Pay app once you have set up your payment account.
2) Join our School Lottery- For only £1 per week you could help raise thousands of pounds for our school whilst being in with the chance if winning the £25,000 JACKPOT! Anyone can join so spread the word with Grandparents, Aunties, Uncles and family friends! Sign up here
3) Join our School Business Directory - If you are a parent who runs your own business or any of your family members do, we have a school business directory which we encourage our parents to have a look at when they are looking to hire someone this could be a Builder, Solicitor, Travel Agent, or a Cake Maker... we have lots of businesses already signed up. Signing your business up only costs £20 per year and could help your business reach new customers - Check out our BTHCC Family Business Directory and get in touch if you wish to sign up.
4) EasyFundraising - You can support us for free while you shop by signing up and shopping through easyfundraising the retailer makes contributions to our school every time you shop!
5) Sponsorship- If you or anyone you know has a business who would be interested in sponsoring our school we have lots of sponsorship opportunities available. - for more information on this please contact roisinogara@bthcc.org
For any further information regarding fundraising please contact Roisin O'Gara roisinogara@bthcc.org
Meet the Departments
Our departments can't wait to meet you in September, why not learn a little about your new subjects? Watch these videos below to find out more.
English, maths and science
Pe and Religious Education
Languages, Computing and History =
Food and Nutrition and Design Technology
geography, music and Stellify