Extra-Curricular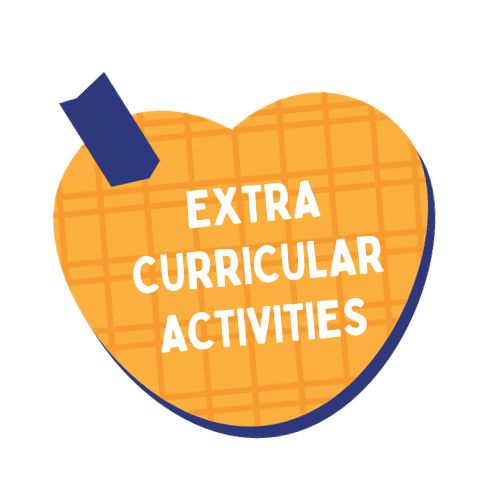 We offer so much for students in terms of extracurricular activities, there really is something for everyone.
In keeping with our philosophy of educating the whole person, we offer a wide range of extracurricular activities to allow pupils to develop their talents and abilities to the full. As well as new skills, these additional activities encourage the development of important personal qualities such as leadership, teamwork and commitment.
Amongst the wide range of activities on offer are; foreign travel, additional foreign languages, choir, music tuition, sporting teams covering a wide range of sports and after-school clubs, including an award-winning debating and public speaking team.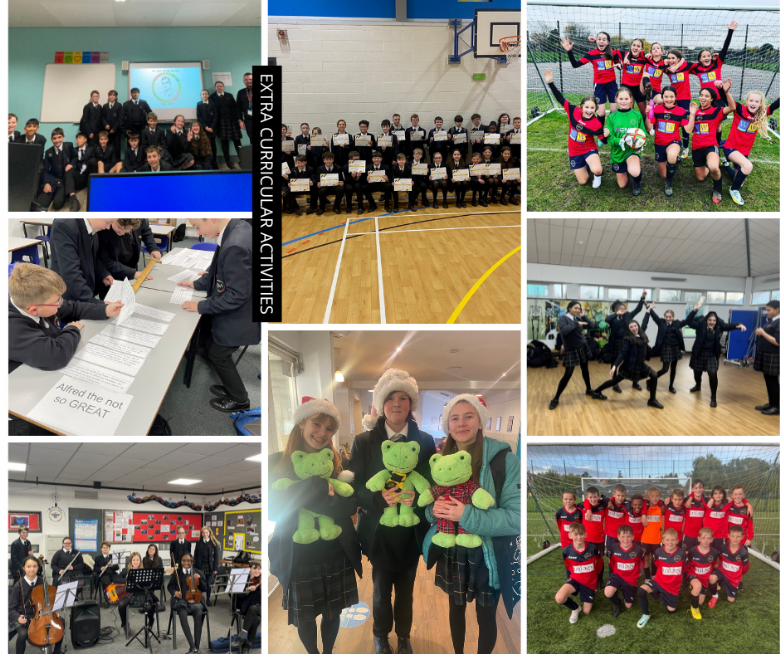 Below are this terms extracurricular activities for the September term 2023;

---
Physical Education Extracurricular
Please see our physical education extracurricular clubs below for Term 1 (Sept-Oct 2023) that your child can attend.
There is no need for your child to sign up or register and there is no cost to the clubs, your child is welcome to join as many of the clubs that are set of their year group that they would like to.
Morning clubs will run from 8:15 until 8:45 – students do not need their PE kits for the morning clubs.
After school clubs will run from 3.10pm until 4.15pm - students need to turn up to their usual changing rooms with their PE kit in order to take part.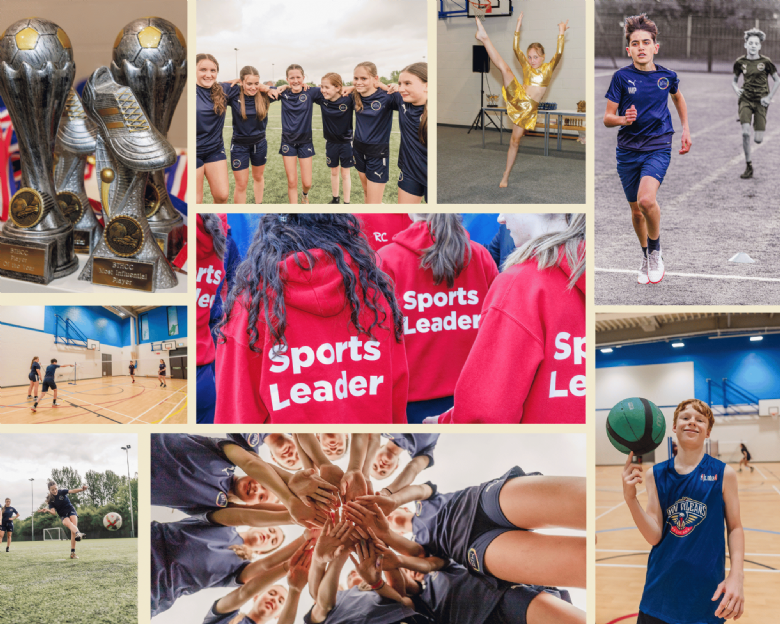 If you have any questions or queries please do not hesitate to contact Mrs Regan (Head of PE) or Miss Hodgin (Second in PE) on the following email addresses; mrsregan@bthcc.org.uk or misshodgin@bthcc.org.uk
Please follow the @BTHCCPE Twitter page, and the BTHCCPE Instagram to keep up to date with the latest news and pictures.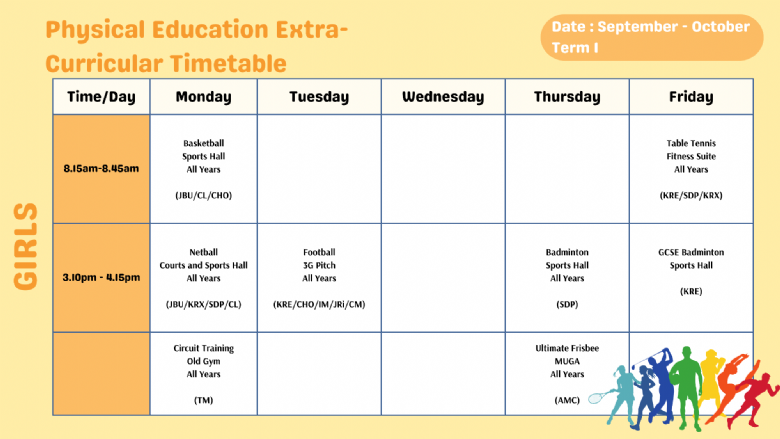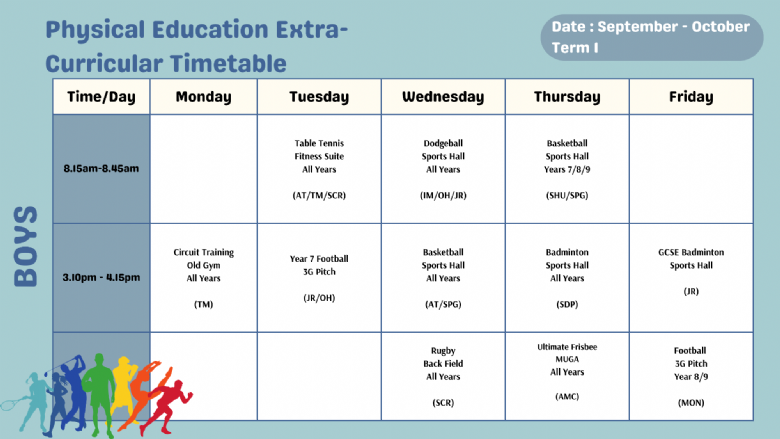 ---
music