Charity and Service
CHARITY APPEALS
Christ gave us the ultimate example of service when he washed his disciples' feet at the Last Supper. The Leadership of the school and the management of pupils and staff in terms of relationships, welfare and development should reflect its Catholic nature. We can teach this through the example of our school motto: May God's love be our guide.
Our school exists for the children and our distinctive Catholic ethos guides every aspect of life at Blessed Thomas Holford Catholic College. We believe that it is important to make our faith relevant to young people today.
This means being outward-looking as a community; inclusive of all people, regardless of their religious beliefs, making sure we live out our faith on a day-to-day basis.
Prayer and the sacramental life of the Church is at the heart of our school community, as is providing children with opportunities to live out the gospel values.
Each year our school community works hard to raise funds for various charitable causes - from small independent local charities such as food-banks, to large international organisations. Non-uniform days, cake sales, food collections and sponsored activities are just a few of the creative methods students use to raise money and items.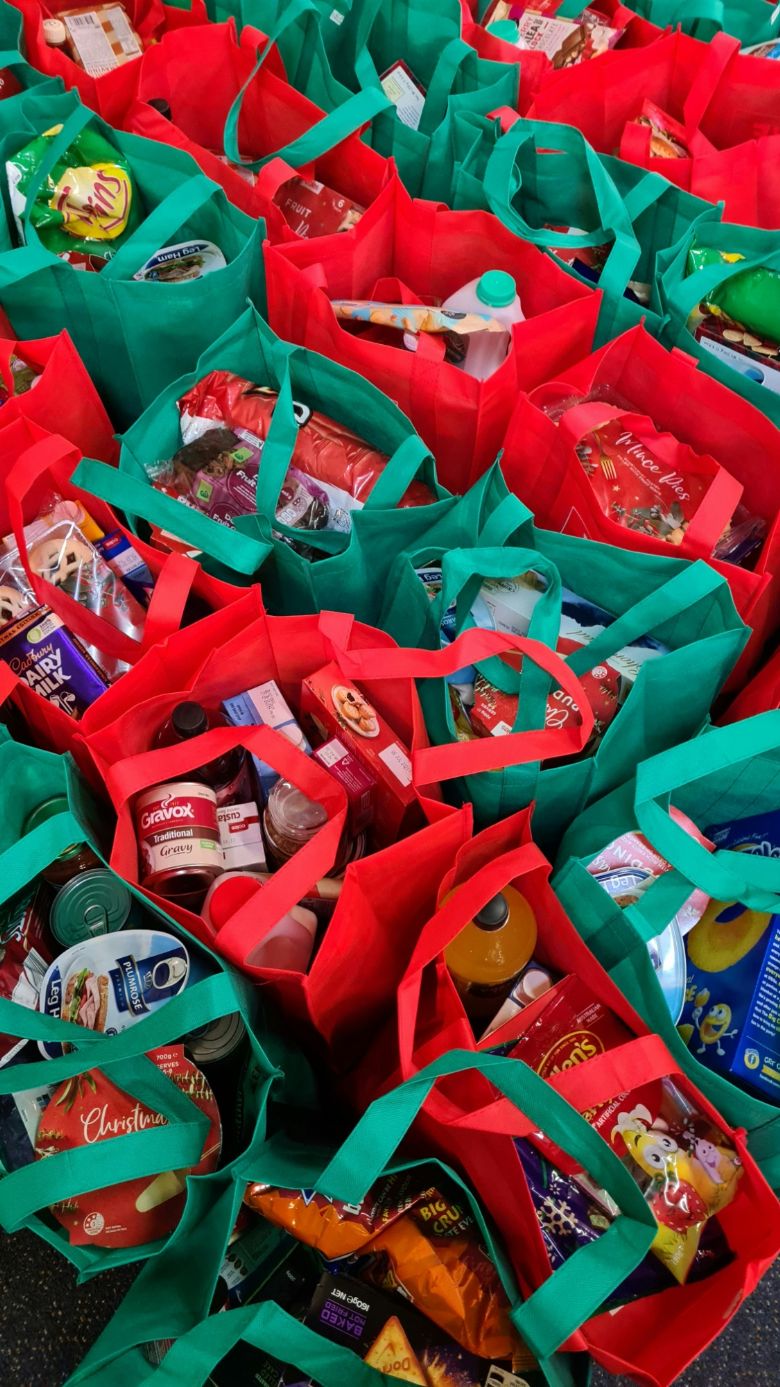 During Advent and Lent, our school family supports appeals locally and globally. In the past we have worked with: Salford Fish and Loaves, Cornerstone, Paws2Rescue, Laughter Africa, CAFOD, Caritas Shrewsbury and the Caritas Refugee project.
If you know of another charity that needs our support, please get in touch with Mr Wallbank, who can set up the next appeal in their name. When completing a charity appeal, for work together to bring in donations needed. For example: food; toiletries; gloves and hats; toys, or complete a family fast day, or make a simple donation. To launch our appeals, the Youth SVP lead assemblies to all year groups, ensuring all students are aware of the injustice we are helping to tackle.
SVP: Faith In Action Group
Our Youth SVP conference is open to all year groups and is ran by Mr Wallbank.
The Saint Vincent De Paul Society is almost 200 years old, and was started by Blessed Fredric Ozanam when he was just a teenager.
The aim for the SVP to alleviate all types of poverty in the local area. BTHCC's Youth SVP have been praised by National Office for the work they have completed: leading our charity appeals, being a presence in Friday Mass, visiting the lonely in care homes, delivering flowers to neighbours of the school, helping the adult conference at the SVP Christmas parties, organising Ash Wednesday ash distribution, and organising Reconciliation for pupils twice a year.
If you would like to join in leading the charity in our school, or have any suggestions of what more the SVP could do in the school to help the local community, please see Mr Wallbank via email MrWallbank@bthcc.org.uk
Saints' Weeks of Action
Across Years 7-11, we have 11 school saints. Every year group has at least one form named after each of these saints, and every form group has opportunities throughout the year to reflect upon and respond to the core values of that Saint, most notably during their Saint's Week of Action.
Years 12-13 have 5 saints to represent the forms in Years 12 and 13, each one chosen by the student body because of how their values and actions reflect the aspirations of our sixth form. These forms also are invited to celebrate their Saint through a Week of Action and Feast Day.
During the Week of Action, students will spend periods of Together for Good learning more about their form patron saint, understanding how their saints' actions and values can positively inspire people today, and finally young people in the saints' forms are invited to be involved in actions in the local community where they live out the principles their saint espoused. This has previously included an afternoon volunteering at a care home, organising donations at local food banks and writing letters of support to those currently facing oppression and injustice in the world.

Saints' Feast Days
As the culmination of each Saints' Weeks of Action, students from the saints' forms will be invited to a Mass to celebrate the Feast Day of their saint. The Saints' Feast Day Masses take place during Period 1A, and our school chaplain Father Robert Dykes (Assistant Priest at St Vincent's, Altrincham) uses this celebration as an opportunity to teach more about the Saint, both during in the homily and prior to the Mass.