Sixth Form Dress Code
Blessed Thomas Holford Sixth Form recognise that part of Sixth Form life is preparing students for the world of work, so smart appearance is paramount for all students in our Sixth Form. As such we expect all our students to follow the Dress Code Policy.
Dress code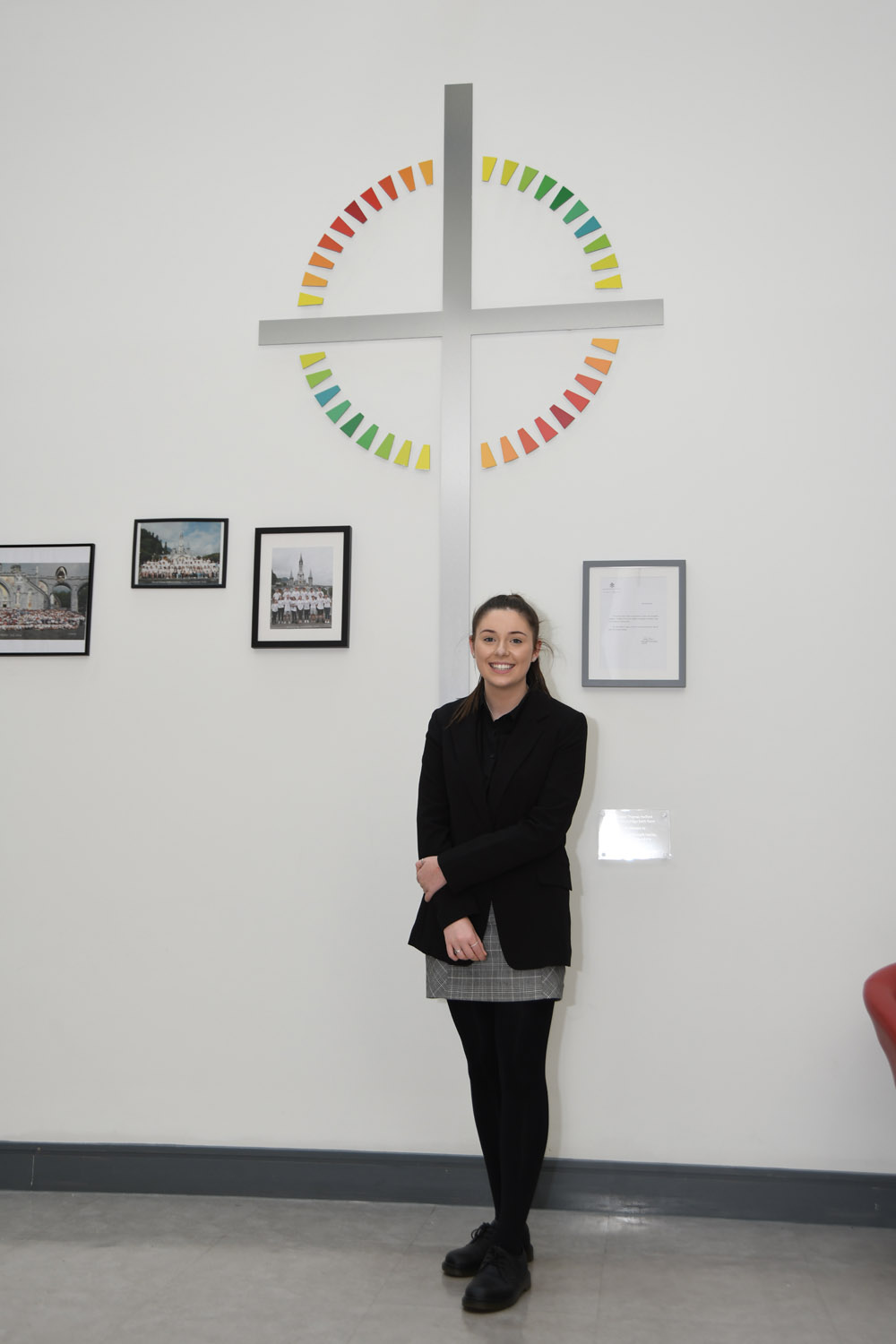 o Black, Grey or Navy suit with the option of pinstripe including:
o Single breasted jacket
o Full length trousers or Skirt fitted to the waist
o Skirt of a suitable length, just above or just below the knee
o A shirt or smart top of any subtle colour
o A tie of any subtle colour and or pattern
o Flesh-coloured, Black or dark navy tights with skirts – patterned or fashion tights are not permitted
o Dark shoes or dark ankle boots with trousers – no pumps, trainers or walking boots such as UGG boots are permitted. For health and safety reasons we ask that heals are no higher than 3 inches.
o Dark coat – no denim, 'hoodies' or jackets with large logos are permitted
o Discreet jewellery including one pair of earrings – excessive jewellery and any other visible piercings are not permitted
o Discreet use of makeup and appropriate hairstyles and colour are expected
o Appropriate hairstyles are expected which includes natural hair colour and hair length no shorter than a number 1.5
o No visible tattoos are permitted
The dress code is in place to ensure all our students are ready for the world of work. We want our students to be proud of their professional appearance and cooperate with the dress code, which will ensure this. If any student chooses not to adhere to this dress code they will face sanctions, which will include missing valuable lesson time. We do not want this to happen and appreciate all students' cooperation with this policy.