Enrichment
The purpose of enrichment activities is to give students a chance to lear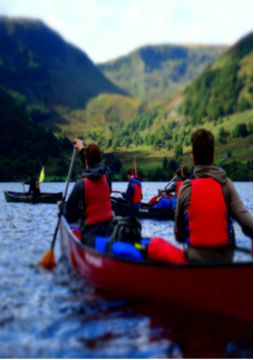 n more about themselves and the type of people they are. It is an excellent opportunity to make new friends, work as a team and learn new skills.
Universities and potential employers are very keen to find out what students spend their free time doing so having a range of activities and interests will be a real benefit when applying for universities or work placements.
We want all students to have a wide range of opportunities to enhance their studies over the course of the two years in
our Sixth Form. As part of the enrichment programme many subjects will offer a range of visits that will help engage and enhance the progress of students taking that subject.
opportunities to get involved with something completely new. The planned enrichment activities will include the
Extended Project Qualification(EPQ), debating society, a range of sports, peer mentoring
programmes, pilgrimage to Lourdes and voluntary/charity work. Many of these activities will be largely organised and led by the students themselves and take place outside of curriculum time. Another key element of the enrichment
programme will be a Core Religious Education course for students enhancing their religious, social, cultural, moral and personal development.