Personal Development
Blessed Thomas Holford Catholic College
Personal Development Curriculum
Be Your Best
Curriculum Intent
Our school curriculum is rooted in our school Mission Statement, which outlines the faith and values that drive the work of our school.
There are some shared beliefs taken from our Mission:
The curriculum should promote the spiritual and the academic equally
The importance of aspiration and high expectations for all learners
Aspiration must lead to a strong ethos of social mobility
Achievement and success is for everybody in our school
The curriculum has been designed to inspire and challenge all learners and prepare them for adult life. The school aims to develop a broad and balanced curriculum that helps all our pupils to become successful learners, confident individuals and responsible citizens.
Specifically, we want our curriculum to ensure our pupils:
1. Achieve strong outcomes to provide opportunities to progress in life,
2. Enjoy and engage in their learning
3. Showcase and develop their talents & employability skills
4. Help pupils develop lively, enquiring minds, an ability to question and debate rationally and apply themselves to challenges
5. Develop values and respect for different views, beliefs and ways of life
6. To become global citizens Curriculum vision for pupils
Our aims are based on our beliefs of Aspiration, Family & Achievement

Our Personal Development programme for all pupils from Years 7-13 is a cohesive curriculum which guides and encourages pupils and students to grow and develop into well rounded, confident young adults, prepared to contribute positively and be successful in modern Britain.
Our unique programme offers all our pupils and students support from specialist staff along their extraordinary journey at Blessed Thomas Holford Catholic College. These areas include Personal, Social, Health and Citizenship Education, The PiXL Edge, Chaplaincy, We Are Family - Equality & Diversity, Rewards & Interform, Young Carers, Careers & Guidance and Wellbeing.
The Be Your Best team work together to ensure we are guiding and supporting all our pupils and students through their learning journey which are all so unique. We plan and deliver whole school drop down days for PSHCE informing our pupils about current and pertinent issues, signposting help, and support.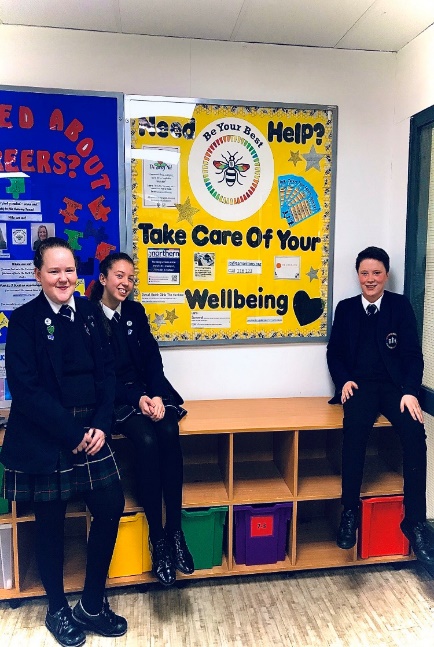 Be Proud of Yourself, Be Proud of Your Work, Be Your Best
Our be Your Best Ambassadors from all year groups work together across the school to organise fundraising events, promote positive mental health and be excellent role models for all our pupils and students. They work hard to support younger pupils and develop their own personal skills and leadership.
We work closely with Salford Foundation (Inspire 2 Aspire, Skills Booster) Trafford Domestic Abuse Services, Kooth, Mind, NCS, 42nd Street and Place2Be to deliver bespoke programmes to specific groups of pupils to inform, raise awareness and boost self-esteem and confidence. The Zumos programme is our chosen platform offered to all our pupils and students enabling them to monitor and assess their wellbeing on a daily basis and also seek support for mental health issues.
Six drop down days for PSHCE are delivered by teaching staff across the academic year to Years 7-11 and follow a meticulously planned curriculum covering all statutory requirements and more. We focus on teaching knowledge and skills within the context of a strong personal development curriculum that encourages shared values of mutual respect. Across all of their learning our children reflect, become increasingly resilient and develop responsibility.
PSHCE Curriculum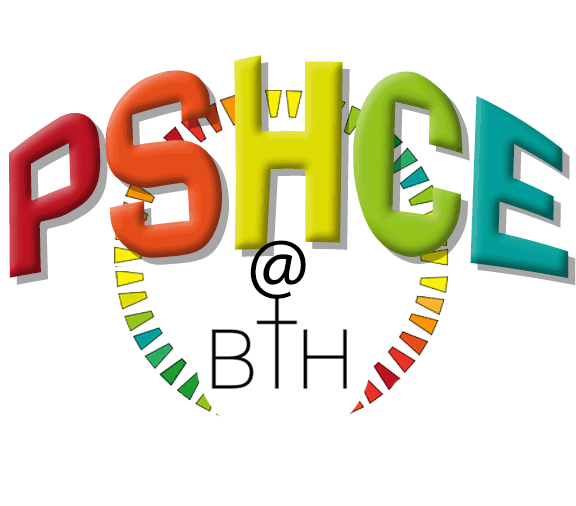 PSHCE Curriculum
The entire PSHCE curriculum which includes Careers and RSE develops pupils' knowledge, understanding, skills, relationships, and resilience to enable them to be successful, happy, and confident members of our society with ambition and belief that achievement is for all.
Our curriculum is well sequenced because we follow the PSHE Association guidance which is endorsed by the Government. For RSE we meet all of the statutory guidance via the Ten Ten programme and supplement this with our PSHCE drop-down days and pastoral curriculum.
We build on the three key themes; Relationships, Living in the Wider World, Healthy Living throughout each year in our six drop down days. Each drop-down day focuses on a key area within the curriculum. The content and activities challenge pupils thinking and understanding whilst also developing essential knowledge for the modern world.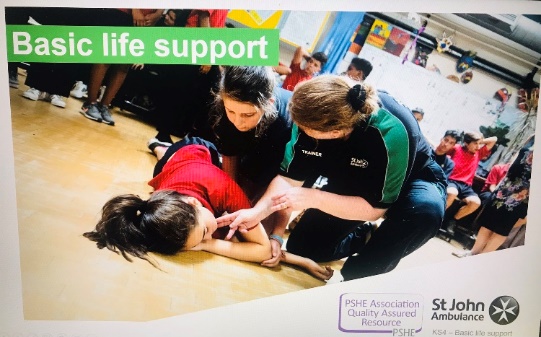 Our Careers programme at Blessed Thomas Holford Catholic College meets all the Gatsby Benchmarks and is delivered through Tutorial for Years 11-13. Year 7-10 is included in our drop-down days, as well calendared events, and the pastoral curriculum for all year groups.
As part of the PSHCE curriculum, our RSE lessons are delivered by the pupil's RE teacher. This member of staff knows each pupil in the class and their specific needs and as such will adapt the resources and teaching as necessary.
All resources are prepared with the curriculum intent in mind however all aspects of the intent are deeply rooted within the PSHCE curriculum. Every aspect of learning that takes place is to develop skills in each area of the curriculum intent.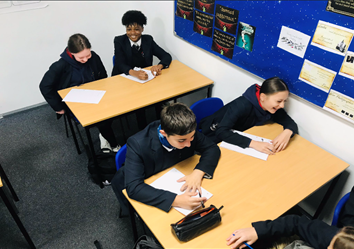 Through our PSHCE Drop Down Days (one per half term) we deliver key knowledge and raise awareness on themes surrounding Diversity and Equality, Antibullying, Personal Safety, Online Safety, Child Sexual Exploitation, Mental Health and Citizenship. We understand that these topics need to be adaptable. Our curriculum is constantly being updated in response to key local and global current affairs for which pupils may need tools to understand and process e.g., BLM, Sarah Everard, 3 Dads Walking.
The entire PSHCE curriculum which includes Careers and RSE develops pupils' knowledge, understanding, skills, relationships, and resilience to enable them to be successful, happy, and confident members of our society with ambition and belief that achievement is for all.
Equality and Diversity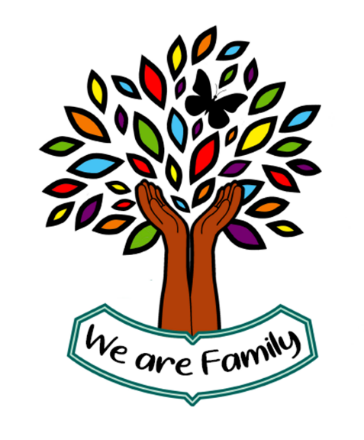 We Are Family is a group which aims to improve equality and diversity awareness in our school community. It aims to celebrate the diversity of our Catholic family and is a chance to be involved with sharing your culture, identity, and experiences with others. We promote equality and diversity throughout the school and challenge misconceptions.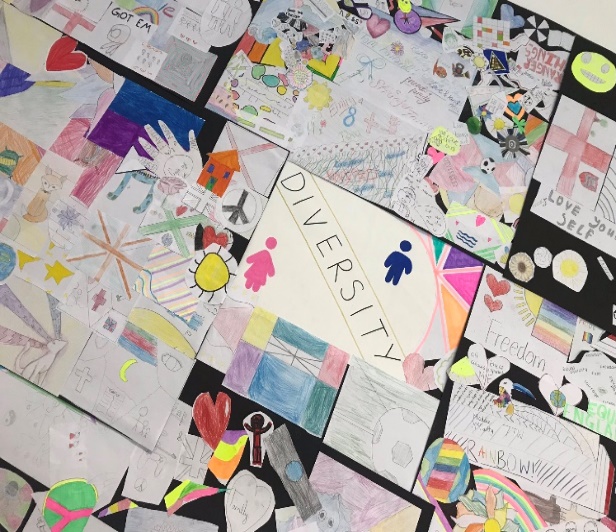 We believe We Are Family and want to develop the way in which we can celebrate and appreciate everyone's different cultures, identities and individuality in school and the wider community.
Pupils and students are involved in planning and delivering assemblies, going on trips and days out as a group, promoting special weeks/days in the calendar e.g., Black History month, anti-bullying week. Above all we expect our pupils and students to be positive role models in tackling prejudice and discrimination.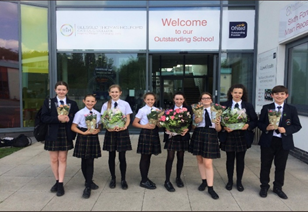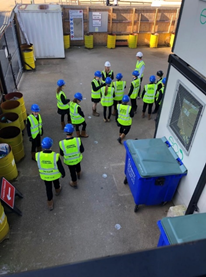 Fundraising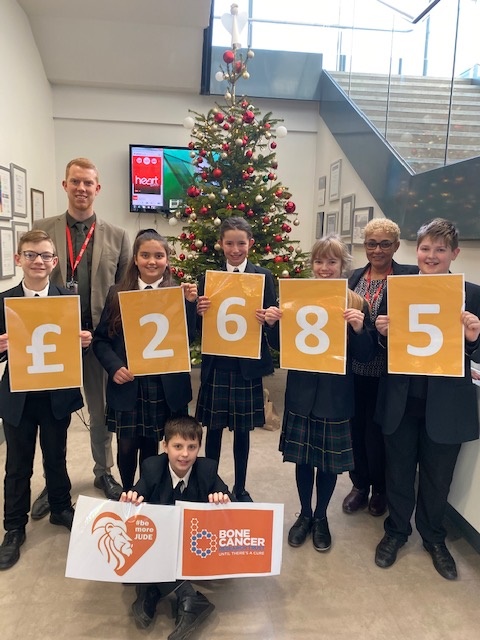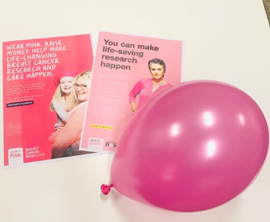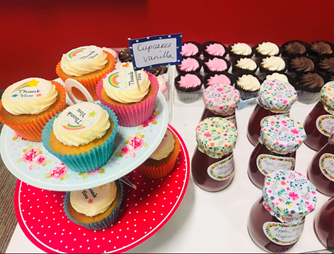 Proud Points and Talent Tokens:
Proud Points and Talent Tokens:
We track pupil engagement in a number of different activities at BTHCC.
Be Your Best
Reading
Enrichment
Rewards
Pupils are awarded points for their involvement in any of the above activities.
Proud Points is a loyalty card stamp system whereby each pupil will be given a stamp card to keep in their planner and their engagement in particular areas of personal development can earn pupils stamps:
• Heart of BTH Award 5 proud points
• Reading a school library book 4 proud points
• Extra-curricular club 3 proud points
• Talent Tuesday 2 proud points
• Personal Development 1 proud point.
Each time pupils are awarded these proud points, pupils will be given an equal number of Talent Tokens. These are plastic tokens that will be placed into the corresponding tubes near the sports hall in the new building. For example, if a student receives 4 proud points for reading, they will be given 4 tokens. They will take these tokens and put them in the reading tube! This acts as a visual prompt for pupils about how the BTH family is engaging in enrichment activities and will inspire others to also get onboard.
The Second in PSHCE will review pupil engagement data in each area and feedback twice every half term to SLT. They will develop initiatives to increase pupil engagement in enrichment and to target groups of pupils to increase pupil involvement. The Proud Points and Talent Tokens will enable us to effectively track who is engaging in which areas of personal development and allow us as a school to collectively celebrate pupil successes. At the end of each academic year we will reward one pupils as overall Be Your Best Champion.
Extended Learning, Revision and Enrichment
Extended Learning, Revision and Enrichment
We are proud of our wider enrichment offer, open to all pupils, which allows them to access a range of activities designed to broaden horizons and to equip our pupils with the confidence to face the future.
We offer pupils across all year groups the opportunity to develop their knowledge, skills and interests through an extensive provision of extended learning and diverse enrichment. A multitude of subject specific and special interest enrichment groups are held during after school enrichment time. These range from Sporting and Music clubs to film.
These also include a raft of bespoke enrichment subject sessions available to students in Years 10 and Year 11. We offer intensive intervention for identified students to ensure all individual needs are met.
Pupils who join the school in Year 7 and are not at age related expectation for reading are provided with reading interventions, with their progress being measured. Identified pupils in Year 10 and Year 11 are also afforded a range of intensive interventions, including access to Maths and Science tutor sessions. These interventions support progress in the core subjects as well as supporting progress across the curriculum by helping students to access topics and develop understanding in all subjects.
All these activities contribute enormously to our pupils' academic and social development. We encourage our pupils to embrace the opportunities available to them through initiatives such as 'Proud Points' and 'Talent Tokens'.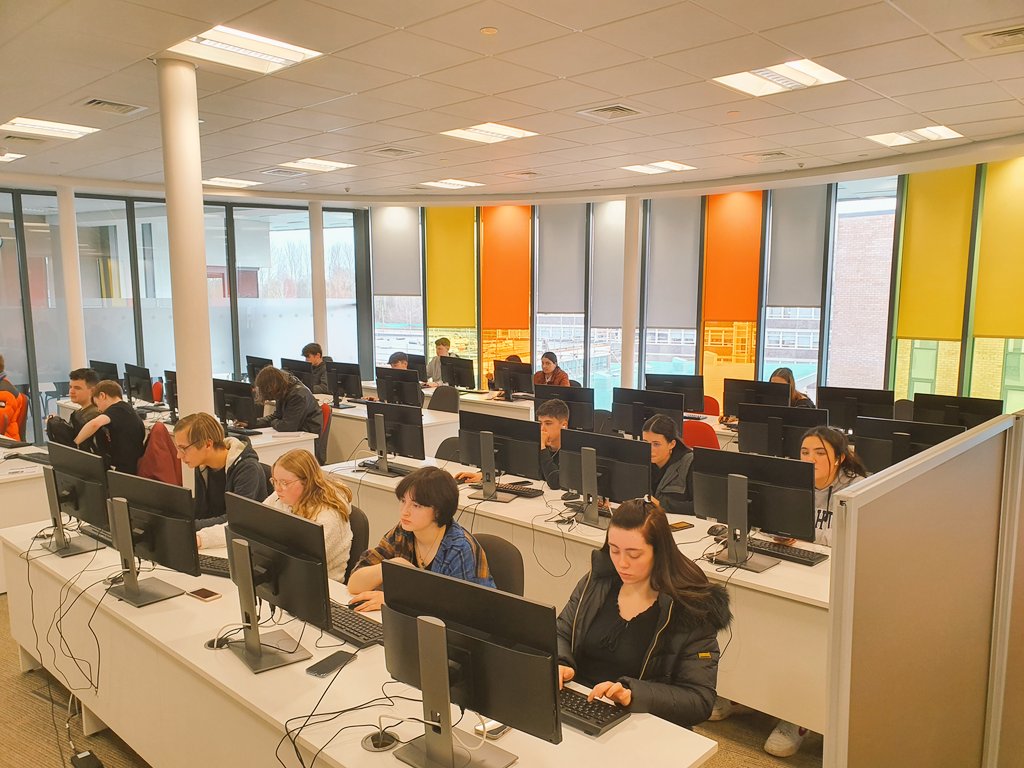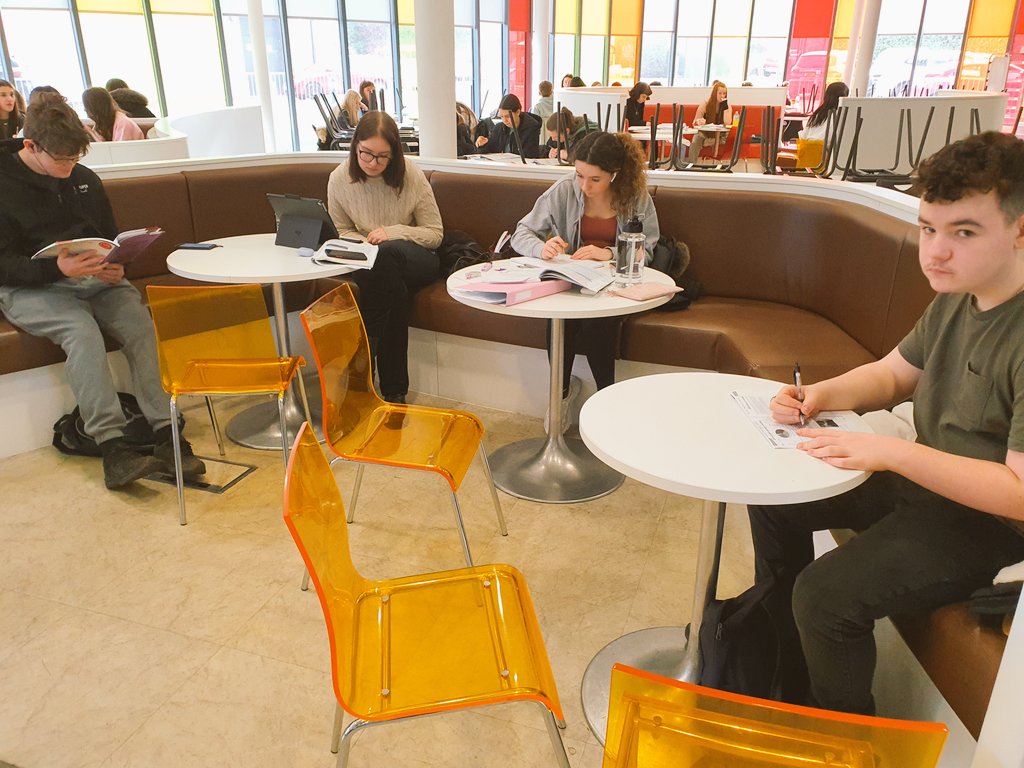 A Culture of Praise:
A Culture of Praise:
Our ethos is underpinned by a praise culture among pupils and staff. This is characterised by our mission that achievement is for all, staff encourage and reward student effort and positive attitudes. We recognise that motivation comes from a sense of success, encouragement and resilience. We use a wide range of methods to recognise and acknowledge our pupils' commitment, effort and achievements.
All staff rewarded pupils with Very Important Pupil Awards (VIPAs) these are issued in all lessons and demonstrate our commitment to meaningful and instant pupil praise. Staff can also nominate pupils for Talent Tuesday in which staff show recognition and appreciation for success or effort. Individual pupils are also identified by teachers to be displayed on 'Talent Show' displays in classrooms, which are visible in all areas and updated regularly. Another feature of praise within lessons is the daily interaction between pupils and senior leaders. During every lesson, members of the senior team visit lessons to support learning and praising pupils. This regular interaction acts to familiarise pupils with a sense of pride in their work and motivates them to succeed, for example issuing home learning champion awards. Those classes who regularly work hard are often recognised and nominated for 'Star Class' awards.
Our praise culture encourages all pupils to feel valued and to have confidence in themselves as learners and as members of the BTHCC family. Pupils also praise staff members through 'Very Important Staff Award' (VISA) and are encouraged to always be kind to one another. Special gestures of kindness are recognised through our Heart of BTH awards and our random words of kindness cards.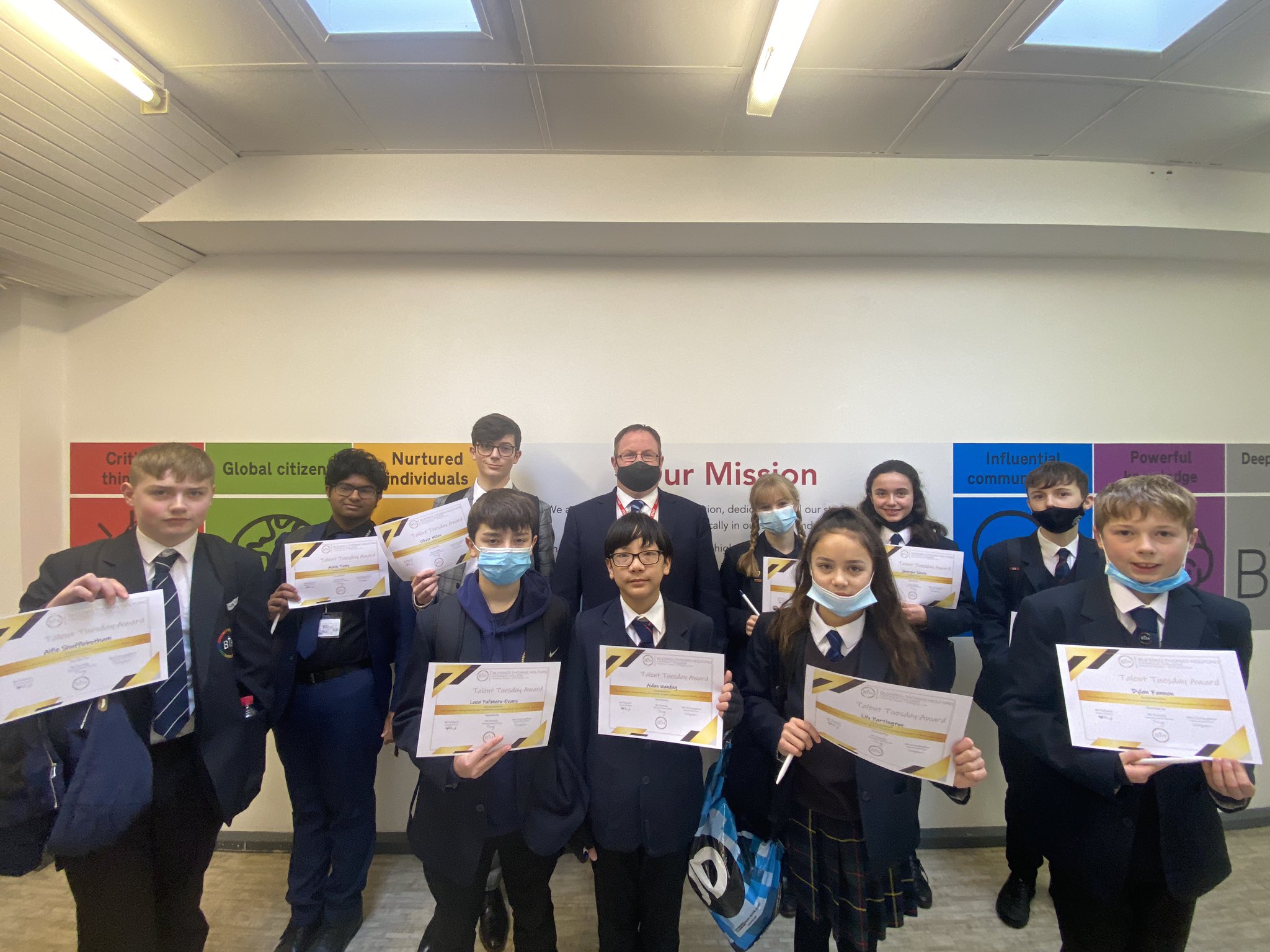 Talent Tuesday
Talent Tuesday:
We believe our pupils should have high expectations of themselves and always aim to be the very best that they can be. Pupils understand what we mean by being proud and our curriculum is designed to ensure that the opportunities for them to demonstrate this are plentiful.
At the front of every pupil planner, and displayed in every classroom, is our code of conduct; a constant reminder to pupils to demand the very best of themselves every aspect of their school life. Pupil praise is further enhanced by our Talent Tuesday initiative, by which staff and pupils nominate work of which they are especially proud. Teachers encourage pupils to recognise and value their own success by using proud postcards to celebrate achievement and therefore building pupils' self-esteem.
This work is publicly rewarded by members of the Senior Leadership Team (SLT) on a weekly basis and participating pupils receive certificates and a pen celebrating their effort. This fosters an ethos that all pupils, should be proud of their work and achievements.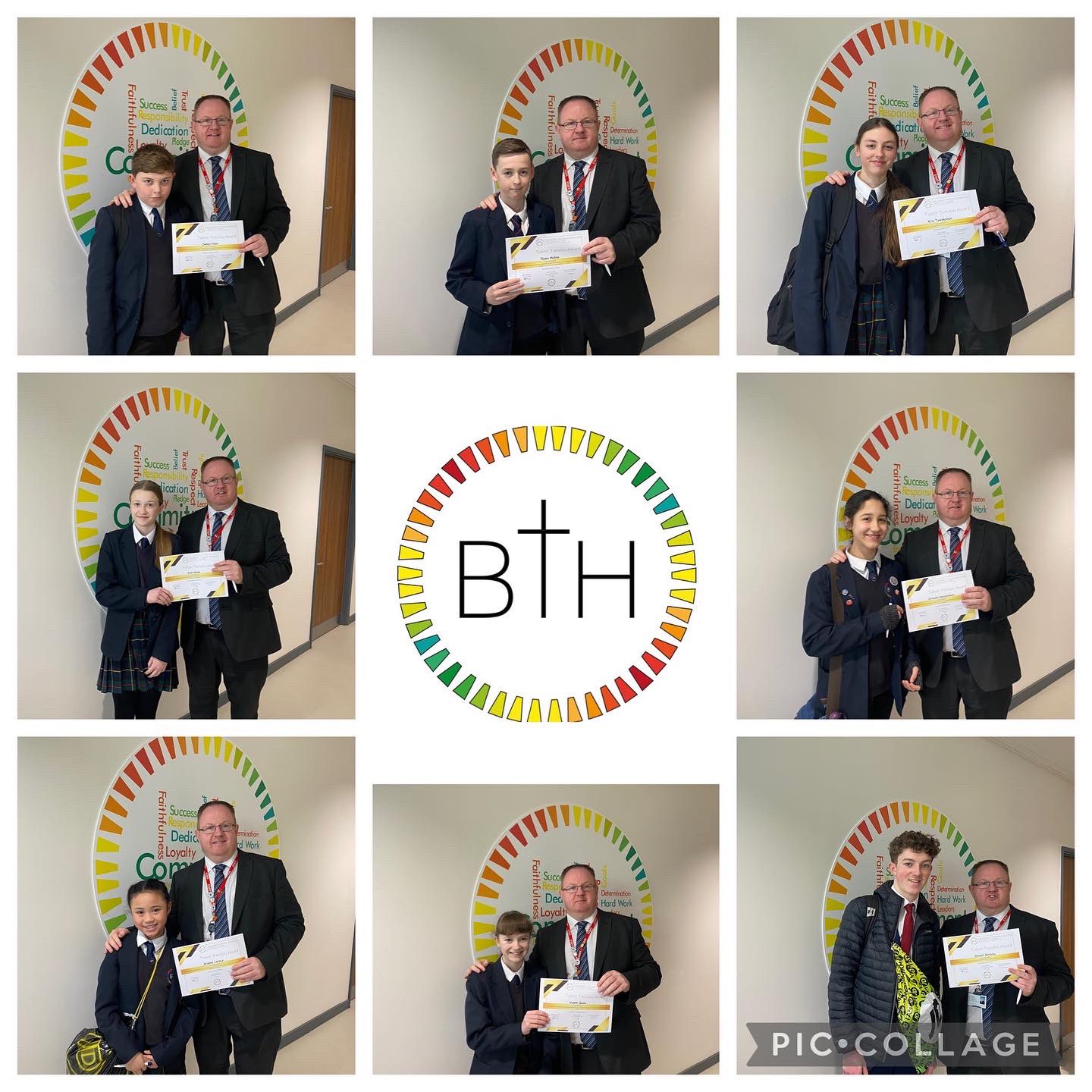 Cultural Capital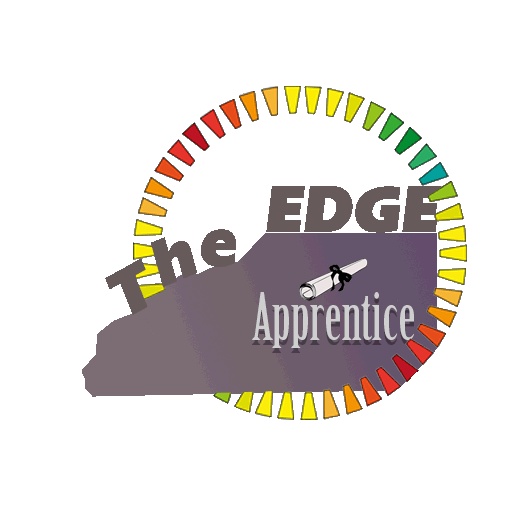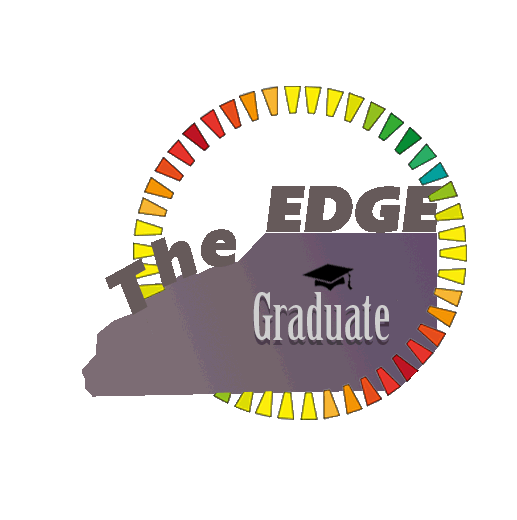 Cultural Capital
Part of our Personal Development Programme, the PiXL Edge provides a systematic framework to enable us to develop and capture our pupils attitudes, attributes and skills which are so important for employment and life beyond school.
The Edge Programme (Years 7-11) The Sixth Form Edge (Years 12 and 13)
In order to support our challenging curriculum, we have invested in the PiXL Edge with four levels that pupils and students are expected to complete during their time at Blessed Thomas Holford Catholic College. The PiXL Edge encourages our pupils and students to value extra-curricular involvement within and outside of the school. Through meeting the challenges pupils and students gain confidence and valuable life experiences that will help to prepare them for life beyond our school.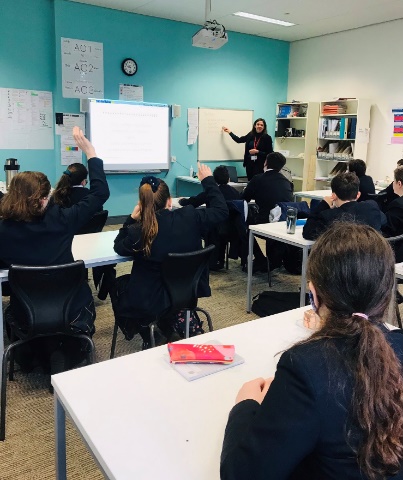 The PiXL Edge is also a way we can encourage our pupils to 'do more' and provide the opportunities in our classrooms to ensure our curriculum nurtures their 'cultural capital'. As an Edge Ambassador School this is really important to us. Pupils record activities online that they have completed both in and out of school under five key attributes, Leadership, Organisation, Resilience, Initiative and Communication. There are awards at four levels: Apprentice, Pioneer, Graduate and Masters.
The PiXL Edge is designed to encourage our pupils and students to become actively involved in our wider school community and the community as a whole. By promoting independence and teamwork, pupils and students can apply new skills and improved confidence to all aspects of their lives. To ensure all students work towards gaining their PiXL Edge certificates they will receive regular support and check-ins from the Edge Lead. However, the onus is on the pupils and students to ensure all levels are complete as they progress through their learning journey.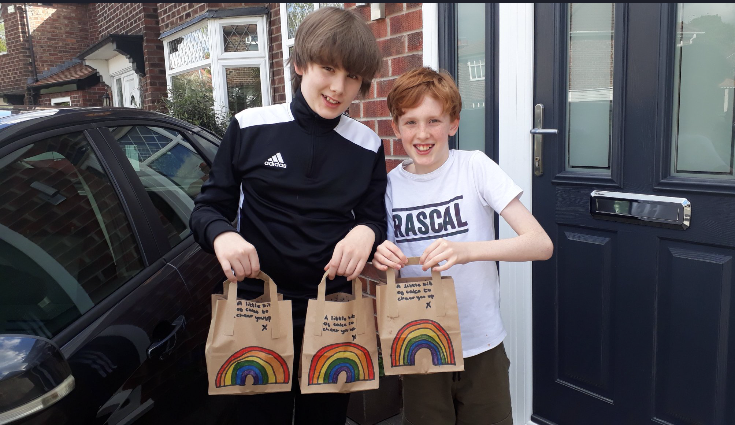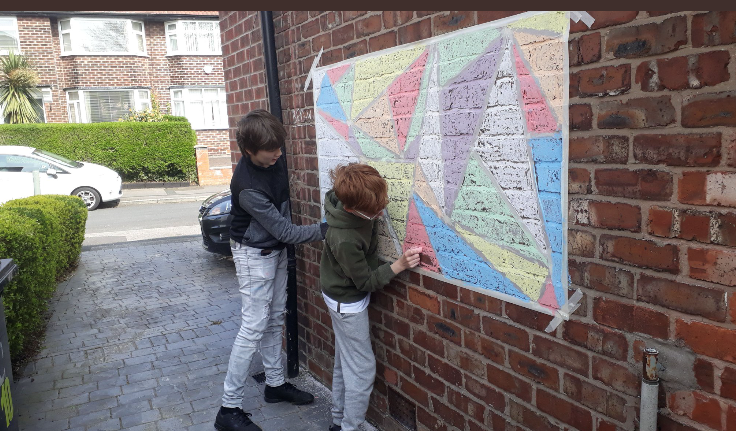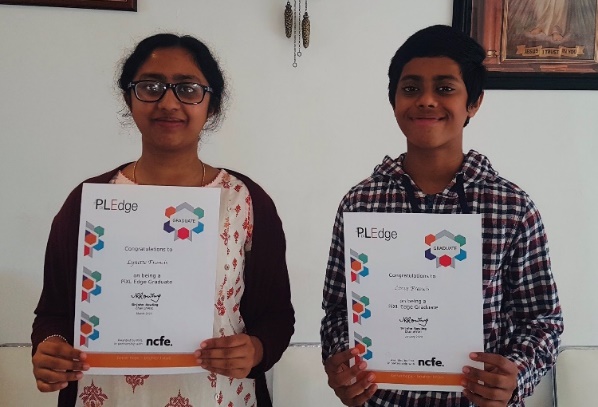 Information for Parents
As a College which never stands still and is always looking to improve; we want our pupils to follow our footsteps and strive to be the best they can be. The Edge programme will allow them to develop and be accredited for five key attributes essential for employability and life.
This begins in Year 7 when your child will be introduced to The Edge program and will start to log their activities and provide evaluations for each one. We hope this will encourage them to get involved in as many extra-curricular opportunities as possible both in and out of school – some of which they may have never even thought of before now!
There are numerous activities which your child can be accredited for; from something as simple as being a register monitor in form time to organising a small fundraising event in school for charity.
As parents we invite you to be part of their unique journey; encourage your child to talk to you regularly about their progress and achievements with the Edge. As a College we will be rewarding pupils each term for logging the most activities. We will also reward those pupils who show perseverance and true determination to complete activities each term.
We want to ensure that your child leaves our College not only with the best qualifications possible but with a myriad of personal attributes allowing them to stand out from the crowd and achieve their goals. Competition for University places and employment today is ever increasing and together we can help your child embrace this programme which will undoubtedly give them the Edge.
If you are unsure about the Edge; how the program runs or have any further questions, please do not hesitate to contact Miss O'Rourke on the following e-mail address: mrsorourke@bthcc.org.uk
Engendering Confident and Fluent Readers
Engendering Confident and Fluent Readers
Here at BTHCC, we have a comprehensive, multi-faceted approach to reading.
Our college reading programme enables pupils to go on to study in their next phase of education by:
1. Equipping pupils to Read with Power
2. Creating a reading for pleasure culture across our school
3. Harnessing the power of academic reading for challenge and knowledge acquisition
To enable students to read fluently and with confidence, all staff are trained to utilise our Read with Power strategy to support pupils with their reading skills and are encouraged to use a variety of reading activities within the classroom. Our Read with Power strategy cements the foundation skills of reading and offers pupils support and guidance to decode and infer meanings within a text. In addition to this, we identify our less fluent readers in each year group at the start of the academic year through a NGRT standardised assessment. Pupils who fall below their chronological age are given bespoke and tailored intervention in small groups with our Reading Co-ordinator and Librarian. These sessions occur weekly and run for a half term. For those pupils who require more thorough support, our Assistant SENCo utilises a wealth of intervention programmes and strategies to ensure learners become confident and proficient readers.
Across our school and throughout our curriculum, we ensure every child develops a love and appreciation of literature. We have a range of DEAR days throughout the academic year spanning a diverse and eclectic mixture of age-appropriate fiction and non-fiction texts. We enable pupils to explore their own reading interests through our online Library portal with live and regular updates of suggested texts based on their reading record. Students are also able to access online reading materials and audio books for their enjoyment outside of school as well as within our Library.
Throughout our every subject, teachers utilise our reading template and explicit vocabulary teaching strategies to provide pupils with a familiar format to ensure texts are accessible and challenging. Due to our rich curriculum content, academic reading materials are diverse and eclectic in topic, origin, author, and context. Additionally, learning is deepened through regular and frequent opportunities for pupils to engage in challenging and purposeful talk around reading materials through our BTHCC Talks policy.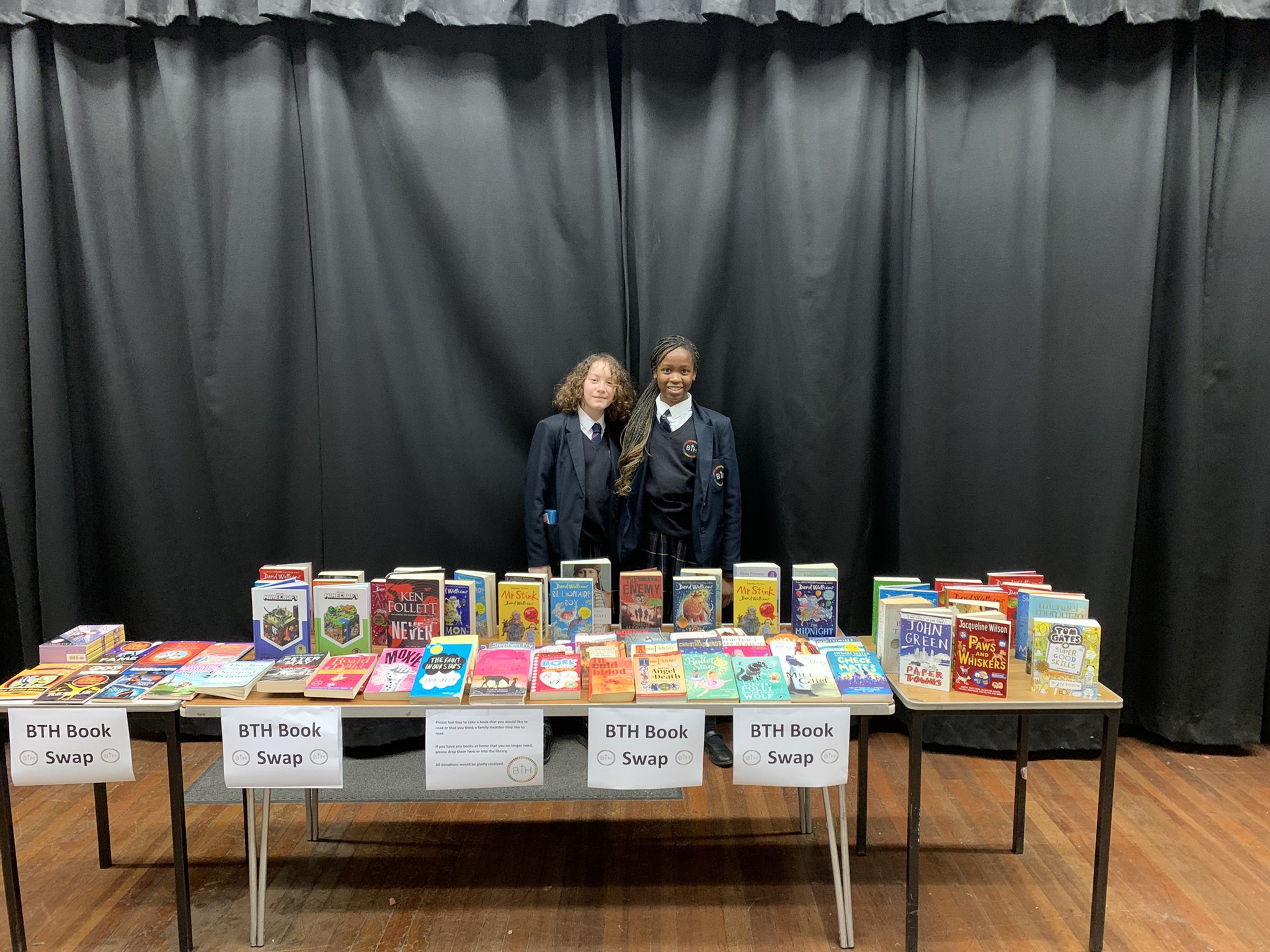 Careers Education
Careers Education:
At Blessed Thomas Holford Catholic College we believe that the CEIAG programme we provide should be a continual and progressive process throughout the various stages of a pupil's experience with us from Key Stage 3 (Years 7 and 8), Key Stage 4 (Years 9, 10 and 11) and Key Stage 5 (Years 12 and 13). CEIAG is an important part of a pupil and students development.
We have created and developed an innovative and varied careers programme to prepare pupils for the wider world by giving them the knowledge, tools and insight needed to help them make confident and informed decisions that are appropriate to them, when faced with important choices in the future. Our aim at Blessed Thomas Holford is for our pupils and students to:
Develop positive attitudes and enquiring minds towards study and work
Be able to evaluate their own strengths and weaknesses and realise how to build on their strengths and develop their weaknesses
Be able to evaluate their own likes and dislikes and see themselves as individuals who do not need to follow the crowd
Be able to fully engage in their own career planning
Leave Blessed Thomas Holford with a range of transferable skills that will enable them to be successful in their future career planning (e.g. each pupil will leave Year 11 with a current CV that they have planned and developed themselves; they will know how and where to access websites and information about future career paths and choices; they will know what is expected of them in an interview situation)
Understand opportunities at key transition points (such as leaving school, college, university, changing jobs) and be able to make effective and appropriate decisions at these points and put these decisions into action
Be able to access clear, relevant and impartial careers information, advice and guidance appropriate to their personal needs throughout their time with us
Be able to achieve personal and economic wellbeing throughout their lives
Be motivated and enthused so that they can realise their full potential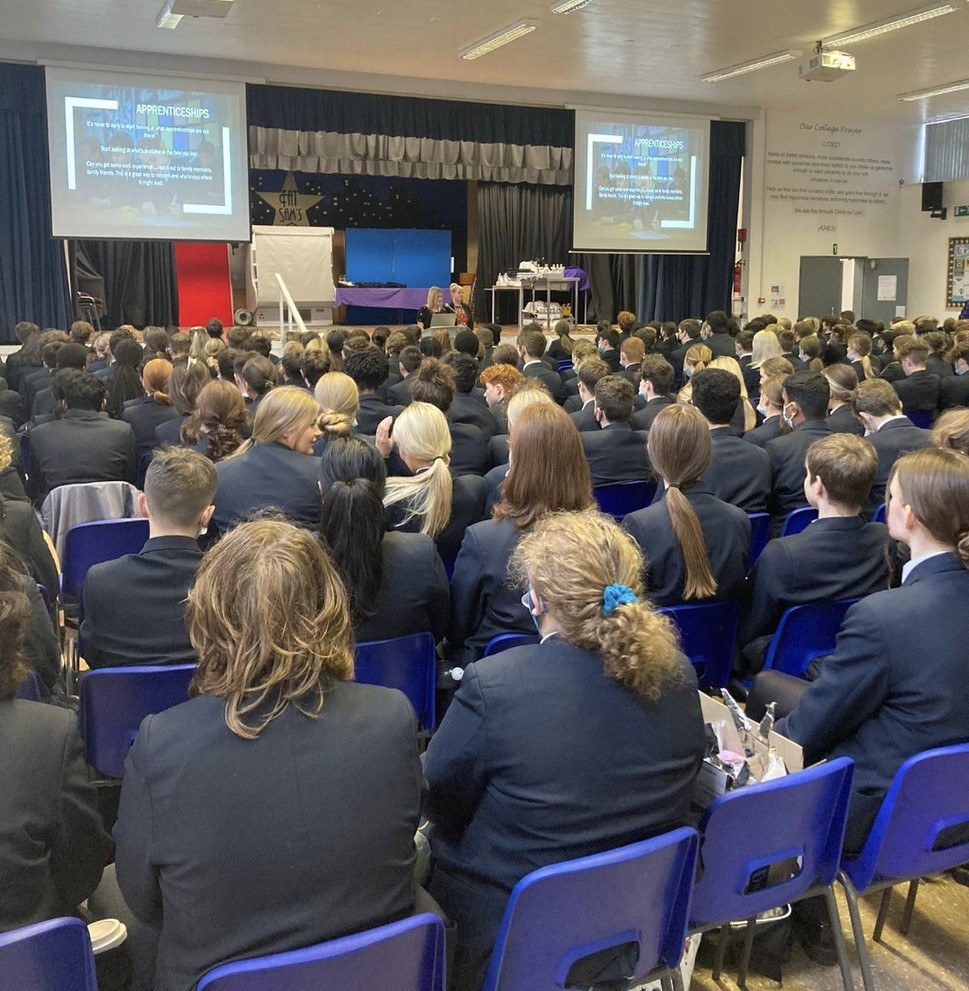 The Ark
The Ark
The Ark, our on-site alternative provision, provides an inclusive, supportive and nurturing environment for pupils that find mainstream education challenging due to social, emotional and mental health (SEMH) reasons. It offers a small classroom environment with wellbeing support and guidance to pupils presenting with a range of long-term barriers to learning, including anxiety, low mood, chronic illness, low attendance and school refusal. We aim to engage pupils in their education, improve their wellbeing outcomes and where necessary reintegrate them back into mainstream.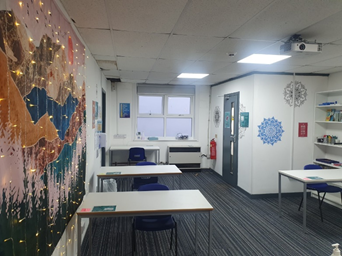 Once pupils have successfully been referred to The Ark, they undergo an assessment (Strengths and Difficulties Questionnaire) to identify specific strengths and difficulties in relation to SEMH. The areas assessed are emotional, conduct, hyperactivity, peer and prosocial problems. Based on the pupil's scores, interventions can then be put in to place to support them with the aspects that they find the most difficult. Each term, or at the end of their agreed intervention, pupils will fill out a follow-up questionnaire to ascertain whether their needs have improved, worsened or stayed the same. Next steps are then decided.
T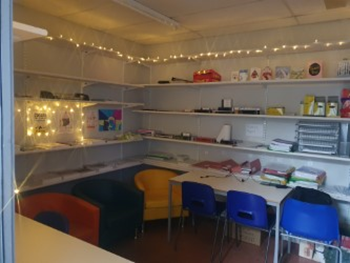 here is a principal member of staff based in The Ark at all times, this provides consistency which helps to form a foundation of trust and mutual respect. The Ark is a safe space where the pupils can express themselves and feel supported with their difficulties without fear of judgement. The Alternative Provision Coordinator works with the pupils to develop their personal attributes so that eventually they can utilise their skills and become responsible, resilient, independent and mentally healthy young adults. We strive for them to become positive members of the wider community and live successful and fulfilling lives. A child-centred approach is adopted to ensure that all pupils feel validated and listened to. The Alternative Provision Coordinator has undergone a range of training in the field of youth mental health and wellbeing so that the pupils' individual needs are understood and supported.
Some pupils also receive 1:1 targeted support for the difficulties they are having. During these sessions, they are encouraged to explore what they are finding challenging and with support, find healthier, more adaptive means of coping and combatting their difficulties. The aim is to empower the young people to develop their confidence, self-esteem and resilience to enable them to adequately conquer the adversity they face. We want the pupils to feel motivated to make the changes to be able to achieve their goals and dreams and thrive now and post-16.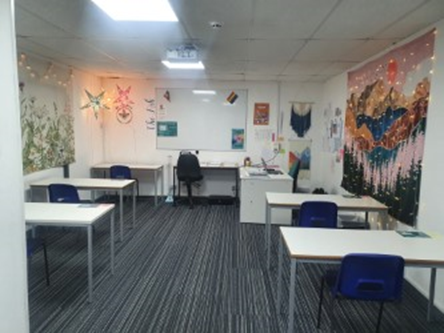 Nurturing the pupils' mental health is a top priority in The Ark so they are encouraged to engage with Zumos Wellbeing Project, which is an online wellbeing provision (available to all pupils at BTHCC) which provides them with anonymous wellbeing support. Zumos allows pupils to interact with the materials on any device that has access to the internet so they can access it from anywhere at any time. Zumos builds self-confidence and measurably improves wellbeing when used on a regular basis. It helps young people to practise mindfulness and builds their inner strength and resilience equipping them for life beyond school and the struggles which are an inevitable part of life. It is a particularly useful tool for pupils that find talking about their difficulties problematic. The format of Zumos is age-appropriate and provides them with a safe and comfortable stepping-stone to allow them to reach out for the help that they need.
The Ark is made up of two rooms. The main room is for general working, where pupils have access to laptops, workbooks and other equipment. The smaller room attached, allows for the 1:1 sessions to take place in a more private space where pupils can talk openly about their feelings and difficulties that they face. This room can also be used for pupils that need some calm time to reflect and express themselves.