Be Your Best
The Be Your Best Pupil Development Programme was launched in 2018 and brings together all the outstanding provision and support available to our pupils and students from Year 7 to Year 13. Their journey will be unique to them and our programme is designed to inform, support and nurture our pupils and students to be the very best version of themselves.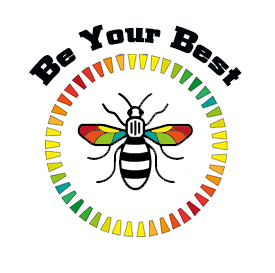 Become a BYB Ambassador
Do you have what it takes to be a Be Your Best Ambassador?
Excellent role model for BTHCC
Determined and Organised Fundraiser
Committed to promoting positive Mental Health
Supportive in helping others in our wider community
This is a great opportunity for you to develop key life skills and build evidence for your future applications to Sixth Form, College, University, and employment. If you think this is something you would like to do then email mrsorourke@bthcc.org.uk to tell me why you would like to be a Be Your Best Ambassador!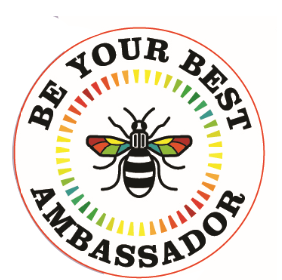 Meet The Team
Mrs O'Rourke -Head of the Be Your Best
Head of the Be Your Best Pupil Development Programme
As Head of the Programme it is my responsibility to ensure that the support in place for our pupils and students is outstanding and that the correct provision is mapped across the academic year according to age and development.
Within the Be Your Best Programme I lead on our PSHCE provision across the College from Years 7-11 and also ensure the Sixth Form Programme provides ample opportunities for all of our students to develop key skills not only for the next stage in their learning journey but for life. I lead our PiXL Edge Programme years 7-13 which is our online record of achievement that was launched in 2015. Pupils record activities completed both in and out of school to achieve certificates four levels: Apprentice, Pioneer, Graduate and Masters. This is a wonderful opportunity for our pupils and students to be rewarded for the things they do both in the classroom but especially outside of school, at home and in their communities. The Edge will allow pupils to develop key life attributes and become the very best version of themselves.
We are very proud of our programme here at Blessed Thomas Holford Catholic College and know all of our pupils and students will learn and grow with the very best guidance, encouragement and care from our team and all staff across the college. If you have any questions about the programme, please email MrsORourke@bthcc.org.uk
Mrs penny-collings- Coordinator of We Are Family
Coordinator of We Are Family
We Are Family is a group which aims to improve equality and diversity awareness in our school community. It aims to celebrate the diversity of our Catholic family. Being part of the We Are Family group is a chance to be involved with sharing your culture, identity and experiences with others and actively promoting equality and diversity throughout the school as well as challenging misconceptions. As part of We Are Family you can be involved in developing the way in which we can celebrate and appreciate everyone's different cultures, identities and individuality in school, designing our logo and mission statement, being involved in planning and delivering assemblies, trips and days out as a group, promoting special weeks/days in the calendar e.g. Black History month, anti-bullying week, coming to the We Are Family after school club and being a role model in school to tackle prejudice and discrimination. If you would like more information or if being in the We Are Family sounds like something you want to be involved in, then come and speak to me in Art Room 30 or you can email me MissPennyCollings@bthcc.org.uk
Miss Rennox - Coordinator of Rewards, Inter-form & the Student Leadership Committee
Coordinator of Rewards, Inter-form & the Student Leadership Committee
My role in school allows me to focus on all of the lovely, positive aspect such as: rewarding effort, perseverance, outstanding contributions and pushing VIPAs being issued whole school. I update weekly with regards to house points totals, and each half term award pupils who have the most VIPAs in their form, as well as a draw for pupils draw who have purple and green attendance.
Three times over the year, there are whole school Inter-form competitions which I have created resources and activities for. It has been so rewarding to see the plethora of creative ideas the pupils in the school create and develop. Luckily, I have seen the community projects come to life with the effort and hard work of the pupils involved in the winning groups, and our amazing Student Leadership Committee (SLC) which I have the privilege of also overseeing.
The SLC have perfectly represented themselves (and the school) at a number of parental events and parents' evenings- ensuring that the hall is set up and the parents/ teachers have all of the equipment, information and refreshments they require. They have also been involved in pupil's voice sessions which have informed various issues and brought about a number of changes regarding the school day and improvements to this.
I am very lucky to have such a positive and rewarding role within our school.
You can contact me on missrennox@bthcc.org.uk
Miss Moloney- Coordinator of Young Carers
Coordinator of Young Carers
I coordinate the Young Carers group from identification to liaising with Trafford, Manchester and Bury Council. We have half termly meetings with the Young Carers group in school and also attend events outside of school. We enjoy social trips out of school where our Young Carers can spend quality time with like-minded teenagers and benefit from sharing their stories as well as having a well-deserved treat! If you have any questions about Young Carers or if you think you are a Young Carer and school do not know, do come and see me in the library or you can email MissLMoloney@bthcc.org.uk
Mr Wallbank -Co-ordinator of Chaplaincy
Co-ordinator of Chaplaincy
Chaplaincy at Blessed Thomas Holford is all about helping students understand their spiritual journey. As a Catholic school, Chaplaincy involves organising whole school masses throughout the year, fundraising, weekly voluntary masses and co-ordinating daily acts of collective worship. As well as this, there are a number of extra-curricular groups and school trips linked to Chaplaincy that aim to help students understand and connect with their spirituality. These groups often make use of our school's prayer room; a space dedicated to giving students time and space to reflect or worship.
The Faith in Action group was launched in September 2018 and consists of about 12 members from years 7-10. They meet every Tuesday morning during form time and discuss the important messages for the week. They have a rota, which they follow, to spread the chaplaincy notices during form time on Thursdays. They have also helped arrange and deliver the Advent and Lent appeals. They regularly attend Mass on Friday and Tuesday prayer service. We are also in the progress of planning a summer themed charity donation drive, aimed at the homeless as this is not just an issue that requires attention during the colder months. The charities that we have helped this year are Cornerstones and Laughter Africa. If you have any questions about Chaplaincy life across the College please come and see me in school or email me at MrWallbank@bthcc.org.uk
Mrs C Wood - Head of Literacy
Head of Literacy
Our Literacy Team aim is to provide you with the Literacy skills needed to progress through our school and beyond into the wider world. We focus on three core aspects of Literacy, Reading and Oracy.
For Literacy you will notice our Vocabulary Ladders in every classroom and an increased focus on vocabulary across all of your subjects. Your Form Time activities will also feature 'The Week' summary of all current affairs for that week – make sure you share your views! Ask Mr Peat for more information on this.
To improve our Oracy skills you will be taking part in our exciting Drop Everything and Speak Days in addition to our Oracy weeks. Both of these key events will allow you to improve your speaking and communication skills, allowing you to access an abundance of opportunities in your future and prepare you for the world of higher education and work. Speak to Miss Crone if you would like more information about these events. Look out for our Oracy carousel of extracurricular opportunities which are currently running on a Thursday in E1, Miss Papadimitriou would be delighted to see you there!
Finally, our Reading agenda revolves around our engagement with reading materials. Our wonderful Librarian Mrs Naughton is on hand to support you with your reading interests and queries as well as running whole school and national competitions too. If you are fortunate enough to be in Year 7, you will also be able to take part in our Stellify sessions at the end of every day with a focus on our reading and Literacy skills. We encourage all of our pupils to reach or exceed their chronological reading ages so that they can read to learn, access the curriculum and leave school with the skills they need to be employable and succeed in further education and in their chosen careers. Every teacher in our school, regardless of subject is a teacher of literacy; literacy development is a key feature of every lesson and our staff receive extensive training in order to develop their classroom practice and support every child.
Our three aspects of Literacy are centred in our main mission: "Open your eyes, open your ears, open your mind. There's an adventure in every page and every voice."
I wonder what opportunities our skills will open for you…
If you have any questions, please email MrsCWood@bthcc.org.uk
Miss Johnson - Careers Advisor
Careers Adviser
Hello. My name is Miss Johnson, and I am the Careers Adviser, and part of the Be Your Best Team here at Blessed Thomas Holford Catholic College. My role in the school is to help educate, inform, advise and guide you in terms of how to make realistic choices about your future options regarding education, training and employment. I am not here to tell you what to do – I can't choose a career for you – but I can help you work through what options are available to you so you can make an informed decision about your next steps. This could be in terms of furthering your education (through college, sixth form or university), or progressing on to an apprenticeship, training or employment. I am here to help you through, what can be for some, a confusing time. Guidance is conducted by myself and members of the teaching and leadership staff through tutorials, group workshops, 1:1 guidance interviews, guest speakers, careers trips and open evenings. Through the careers programme, we hope that you will leave Blessed Thomas Holford Catholic College with the skills, self awareness and confidence to know:
Your strengths and weaknesses – understanding how to build on your strengths and develop your weaknesses
How to engage with your future career planning
How to design and adapt your CV
What is expected of you in an interview situation
What opportunities are available to you at key transition points in your life (i.e. leaving school, college, university, changing jobs) and being able to make effective and appropriate decisions at these times
If you need some help and guidance, you can find me in the Information and Guidance Office situated in the Study Centre on the First Floor of the Sixth Form Building. You can contact me on careers@bthcc.org.uk , or you can ask your Form Tutor to arrange an appointment. You will meet me in Years 11 and 12 for a face-to-face careers' appointment.
I look forward to meeting you all.